Remember that white pumpkin basket that I bought a few weeks back? Well I knew it would hold candy on Halloween night but what should I do with it prior to that?!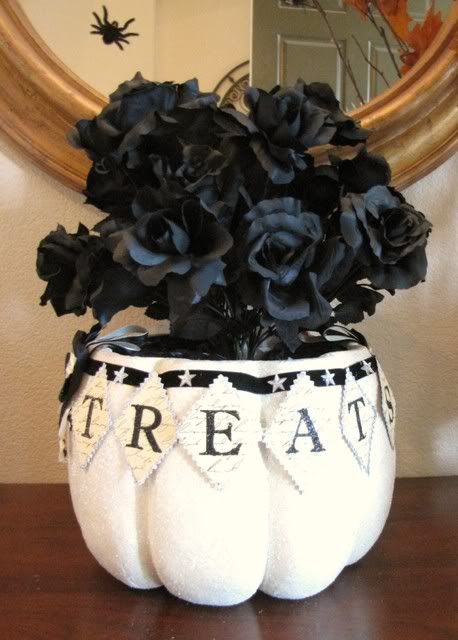 A perfect vase to hold black fake roses. Some black spray paint and letting it air out outside, it makes the perfect centerpiece.


Total cost? Four dollars at the Dollar store for the roses and 99 cents for the cheap black spray paint. Cheap and perfect for Halloween! I'm sure you could try letting the roses soak in black die. I stuffed the inside with plastic bags and used a black one for the top. Hope this may give you some ideas for your Halloween decor!

A Bientot!