Yesterday was a busy day for me. I volunteered at my daughter's class, did some housework afterwards, picked her up, went grocery shopping then pick up my son from preschool. I knew that would leave me with about an hour to make dinner. That's enough time for me to make a meal but I wasn't sure if I would get that hour in case something was thrown at me at the last minute. What can I say? I'm a planner.

I opted to make a meal using the crockpot. I had country style ribs in the fridge (defrosted the night before) and decided to make it a rib night. My daughter LOVES pork. I make it mostly for her just to try and plump her up a bit. Hey?! I'm Portuguese! We like to plump people with food. lol

This is an easy recipe that does not require a lot of ingredients. It'll take you about 20 minutes to get the whole thing ready and let the crockpot do its thing. Simple, non?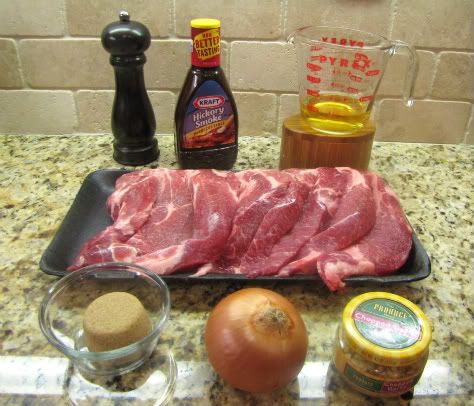 Ingredients.

3-4 lbs Country style pork ribs, trimmed
1 Onion, sliced thinly
1/4 cup Packed brown sugar
1/2 cup Apple juice,
2-3 cloves Garlic, minced
1 bottle Barbecue sauce
Salt and pepper

Trim the excess fat from the ribs. Rinse them with water and pat dry.

Layer the onions at the bottom of the crockpot. Now add the ribs and and season with salt, pepper, garlic & brown sugar. Mix the ingredients with the pork. If you don't like touching raw meat, you can use disposable gloves.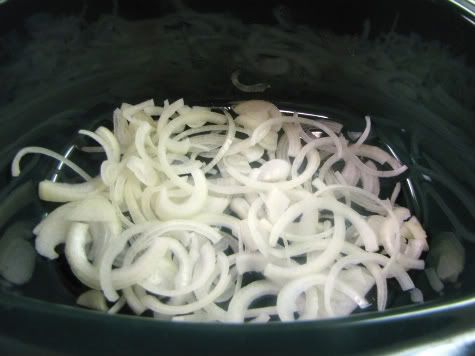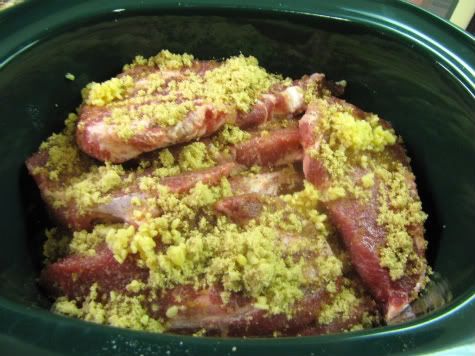 Now pour the apple juice and set the crockpot to low. Cook for about 8 hours.
Once the 8 hours are over, drain the liquid from the crockpot and pour the barbecue sauce. Mix well and cook for another hour.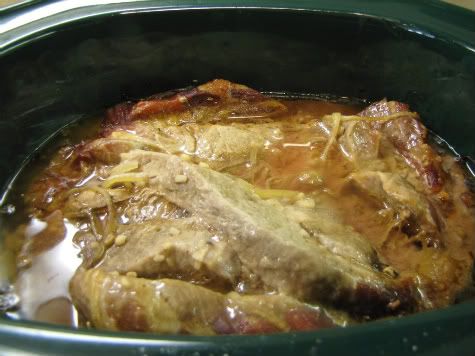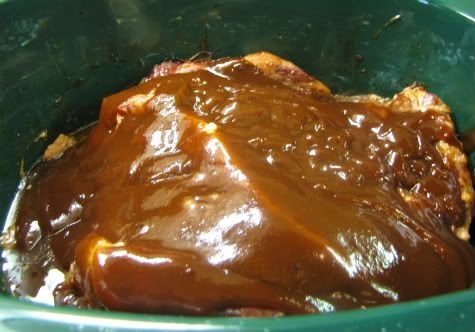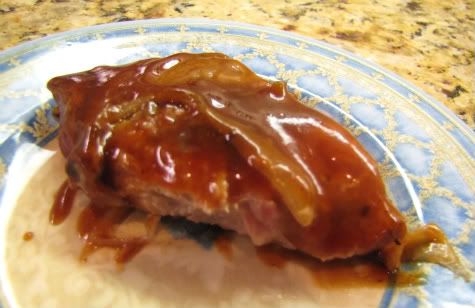 Once done, you can either eat it with mashed potatoes or shred it and make it as a pulled pork sandwitch. Either way, it's yummy!

Bon Appetit!