Sunday morning, we decided to get some pumpkins since Halloween is around the corner. In my world it is. hehehe My father-in-law also came with us. The kids love spending time with him. There was a festival going at Davis Farm so it really worked out well for us.
The kids played in the small maze and then went boucing at the bouncy house. Us grown-ups ate chips and salsa while listening to a live singing band. Ahh simple pleasures!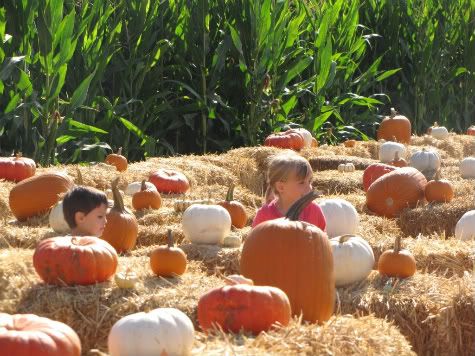 There was a pumpkin carving contest that I wished I would of entered. I'm pretty good if I say so. lol There was also a scarecrow contest I think but I only saw one. Guess it'll win. The kids also rode on ponies.They loved it since there was only a saddle and no harness for them. Like cowboys and cowgirls...on ponies.
Too bad my batteries died. Got new ones in too late in getting photos of them.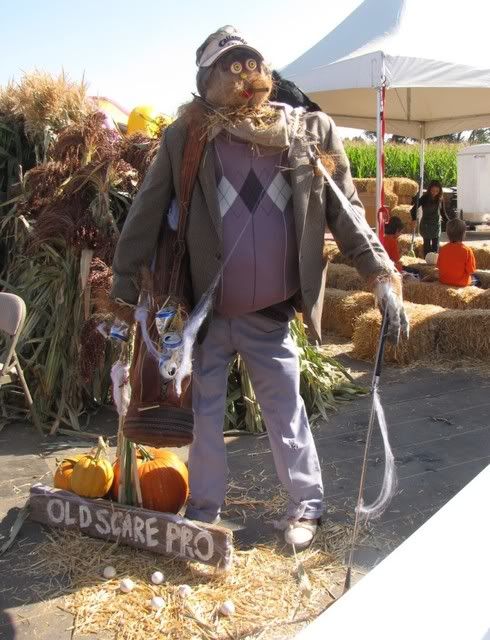 We took a ride on a tractor and went to the pumpkin patch. We could see that a lot of pumpkins have been picked but there was still plenty left at the far end of the field. We saw squash, orange pumpkins, green ones, Cinderella ones and white ones. This was my first time setting foot on a pumpkin patch too...on heels. lol It was strange to see white pumpkins when all I remember as a child were orange ones from photos.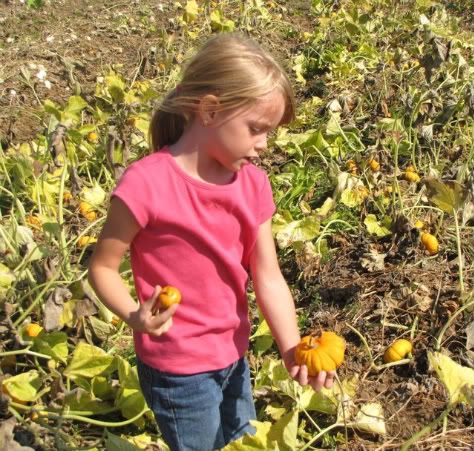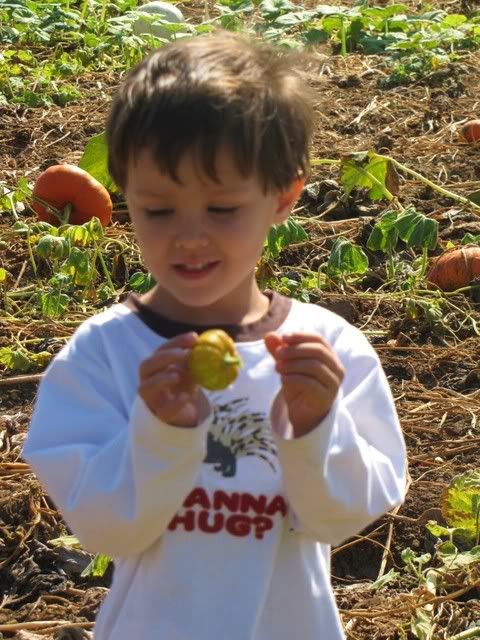 We had a blast and went back home with plenty of pumpkins and ate pizza in our backyard. Thanks Bill for coming with us. The kids love spending time with you and Christopher was showing signs of getting tired. The child just rested his arms one someone elses cart! lol

Here's a small pumpkin that hubby found in the pumpkin patch. It looked like it was grinning so I bought it. Well they didn't charge me for it since it really was soo small.
I also started decorating my front yard for Halloween. Wonder what it looks like? Will have to stay tuned and see what photos will pop up on my blog.

A Bientot!