Now that the weather is getting cooler and I see pumpkins everywhere, I decided to bake something with pumpkins. Pumpkin pie? Pumpkin bread? Pumpkin muffins? Yes! Muffins would go nicely with a cup of hot coffee.

I saw this recipe at
Lovestoeat's Weblog
and they got it from
Country Living
. Now it does involve a few more steps than your basic open box cake mix but the end result is soo good! The recipe and direction were taken from Country Living but the photos are from moi!
Ingredents.

8 ounce(s) cream cheese
3 eggs
2 1/2 cup(s) sugar
2 1/2 cup(s) flour
1/4 cup(s) pecans, roughly chopped
3 tablespoon(s) butter, melted
2 1/2 teaspoon(s) cinnamon
1/2 teaspoon(s) salt
2 teaspoon(s) baking powder
1/4 teaspoon(s) baking soda
1 1/4 cup(s) solid-packed pumpkin
1/3 cup(s) vegetable oil
1/2 teaspoon(s) vanilla extract

1.Heat oven to 375 degrees F. Lightly coat two 12-cup standard muffin tins with oil and set aside.

2.Mix the cream cheese, 1 egg, and 3 tablespoons sugar in a small bowl and set aside.


Toss 5 tablespoons sugar, 1/2 cup flour, pecans, butter, and 1/2 teaspoon cinnamon together in a medium bowl and set aside.
Combine the remaining sugar, flour, salt, baking powder, baking soda, and remaining cinnamon in a large bowl.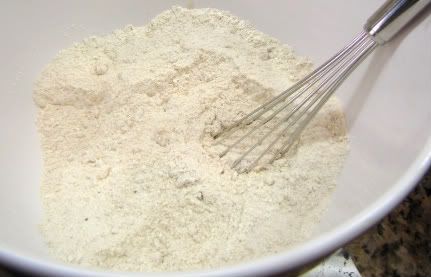 Lightly beat the remaining eggs, pumpkin, oil, and vanilla together in a medium bowl.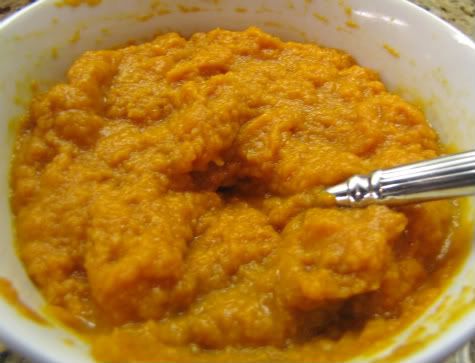 Make a well in the center of the flour mixture, pour the pumpkin mixture into the well, and mix with a fork just until moistened.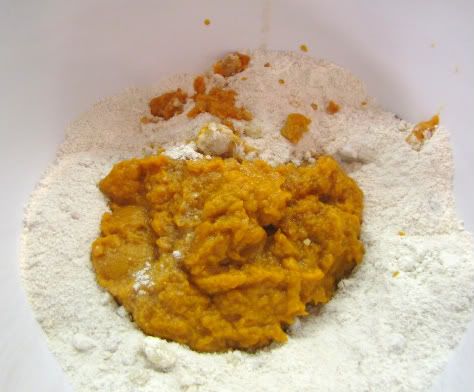 Evenly divide half of the batter among the muffin cups.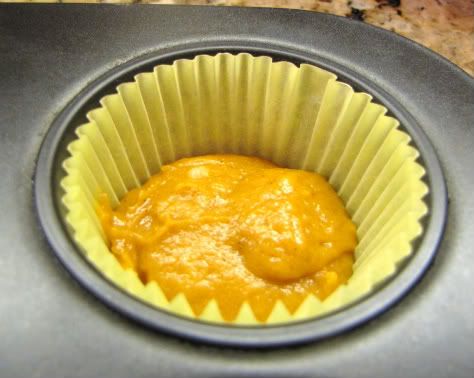 Place two teaspoonfuls of cream cheese filling in the center of each cup and fill with the remaining batter.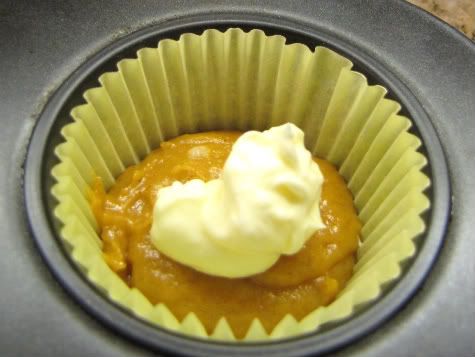 Sprinkle some of the pecan mixture over the top of each muffin and bake until golden and a tester, inserted into the muffin center, comes out clean -- 20 to 25 minutes. Cool on wire racks.
Ooohhh cream cheese!
My daughter said "There's cheesecake in the muffin?!" lol

My son was very focused in getting the paper wrapper off the muffin. lol
It's suppose to yield 24 muffins but I only got 18 big ones. I don't want to eat a small puny muffin. A large muffin with a cup of coffee while eating outside in the cool air makes me happy. I'm sure it'll make you happy too.
Bon Appetit!