I love to change my purses through out the seasons. Do you? I had my "summer" purse then quickly bought a "fall" purse at Target. Unfortunately, the straps got worned real quickly. Argh! Now I had to use my small red Kate Spade bag. Enough for my wallet, keys and sunglasses. Stuffing it with wipes and tissues was an issue. Huh, it rhymed. Enter my friend. She sells handbags that are interchangeable. How? Let me show you.

Welcome to the world of
Miche Bags
. One bag with many different shells and handles to choose from. She gave me a bag and I chose which basic bag I wanted and shell I liked. To view her website, enter michebag as a username and west as a password. They also sell bigger bigger bags for those of you that prefer big bags. It's actually perfect for moms that have babies. This bag can hold diapers, change of clothing, bottles, small toys plus whatever you need. Forget about the "baby-ish" diaper bag! Get a stylish bag without the designer price tag!

Here's what a regular Miche Bag looks like. My basic bag is black and my shell is called Ellie in red. It's red and shiny. Love it!
Here's the bag on top of the shell...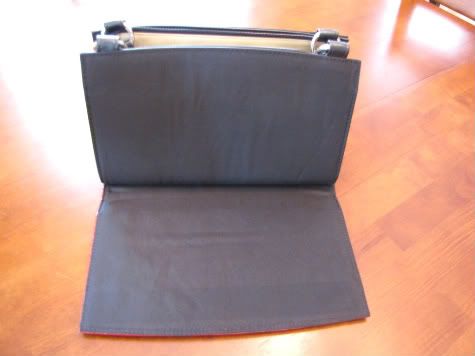 ...snap! it's attached to the bag. I've had it for over almost 2 weeks and it's great. Flap never opened up and I like that there are tiny feet at the bottom of my shell. Saves the material from getting dirty and worn out quickly.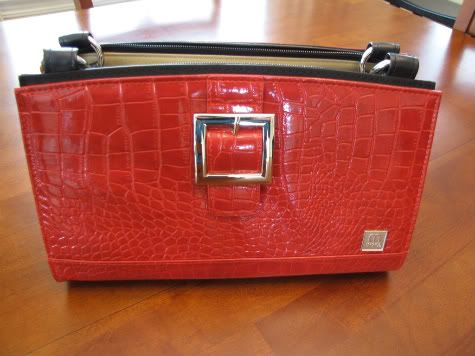 The inside already has some organization compartments but you can also buy a purse organizer for the inside if you wish.
I know I will be wanting a new shell for later one just to mix things up. Go look and see if there's anything you might be interested in. My friend's name is Karen and she is a bubbly person. You can also email me at
michebagwest@gmail.com
.

Now what purse woman doesn't like to have different purses? With this one, you won't need to dump your items from one bag to another. Just change the shell! Voila! Have fun window shopping!