Tomorrow is the last day of school for my daughter. She will be on "Christmas" break for 2 weeks like so many others in the US. I wanted to give something for her teacher but didn't want to give what I previously did last year. I saw this cute gift card ornament at Tip Junkie and thought it would be perfect. I had all the supplies at hand so that helps.

This is all you need.

2 coordinating holiday papers

glue stick or double sided tape

ruler or mat with measurements

ribbon, string, raffia or whatever you have to hang the ornament
Start by cutting 3 circles of the paper. The largest has to be at minimum 4" since it will need to cover a gift card. You will need to cut two 4" circles and one 3 1/2". (I also made a two 4 1/2" and 4" for another gift).
Now make an ornament top. I did it freehand but you can maybe find a template or use a punch for that.
Glue the smaller circle (3 1/2") on top of the bigger circle (4").
Now cut the one last circle in half and glue the side of it on the back of the ornament. Make sure you can easily slip in and out a gift card. You are making a pocket for it.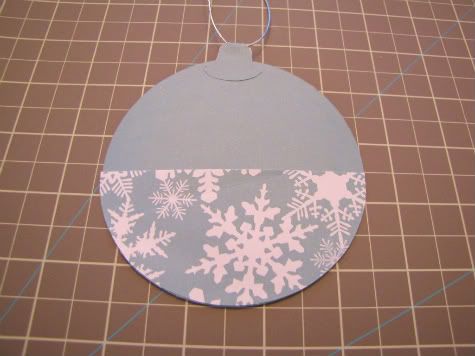 Now attach the string or ribbon to the ornament "top" and glue it to the ornament.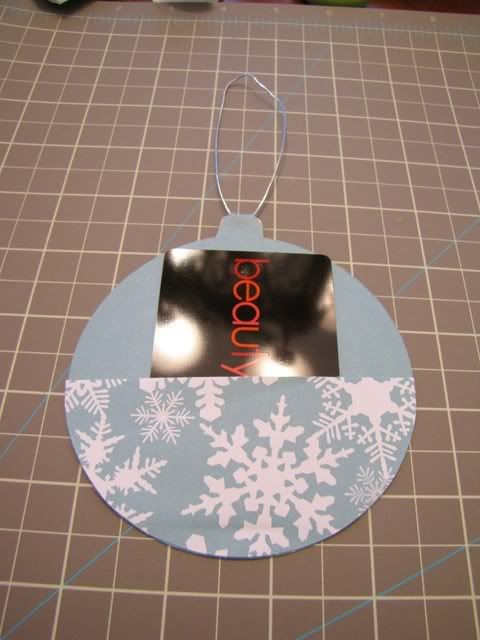 Add some embellishments and you are done!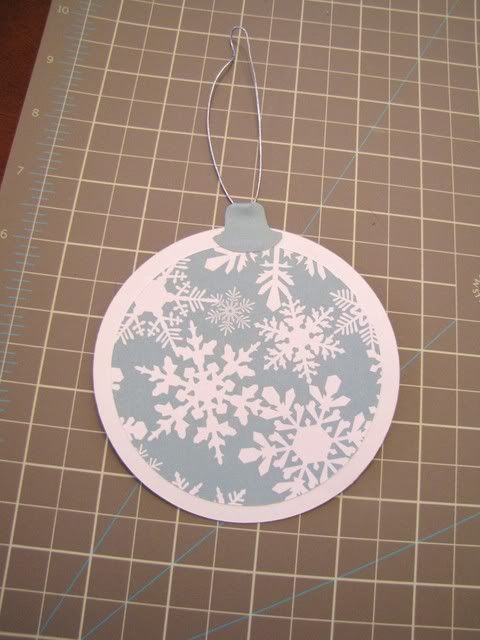 Just insert your giftcard and you have a personal gift for a teacher or someone you like. Tada!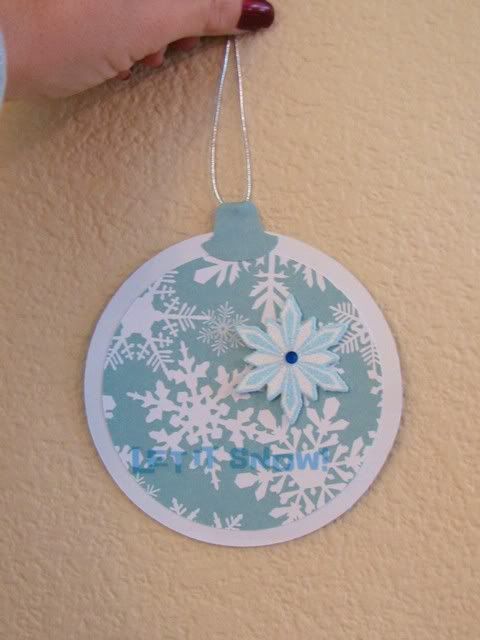 This took me less than 30 minutes. You can make this if you have no ideas of what to make or give to someone.
A Bientot!