My son will soon start Kindergarden and he needs to go and see a dentist. He has seen his sister have her cleaning but he has never been on the "chair". I was afraid of bringing him in when he was younger since I saw boys around his age kick and scream and needing to be held down. Yikes!

On Monday we went for his first checkup. I was a bit nervous but he didn't look like he was. Once we got there, everything went well! He did what the tech or dentist said. No screaming, crying or kicking. Thank you Lord! The plus side? No cavities! Phew!

Here's some photos of him on his first visit. I wished I had my camera when my daughter did her first checkup.

This is the waiting room. There's plasma tv for watching a movie (on all the time) or playing video games. We don't have any video game systems (gasp!) so he had no clue on how to play with it.

Watching Aristocats since he couldn't play Sonic
.
Going in the examining room thru the children's door. Isn't that cute?!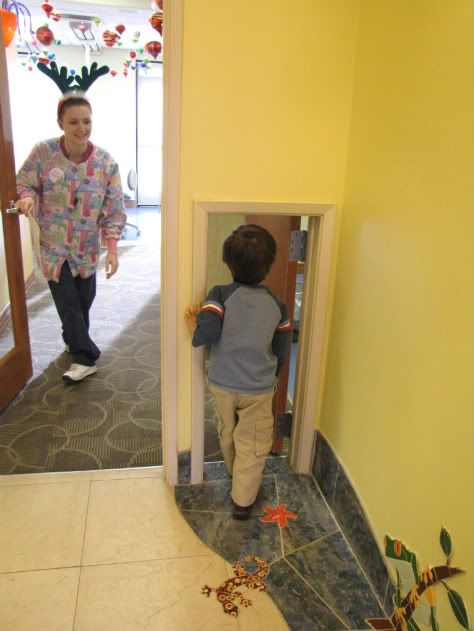 Getting x-rays.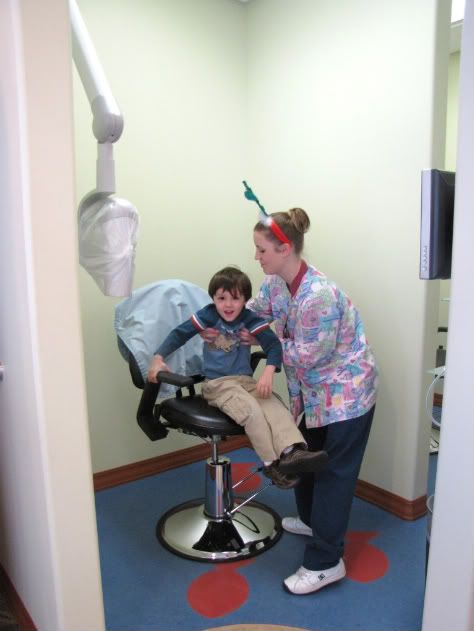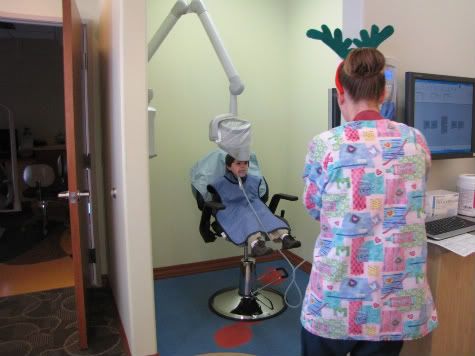 Whoa! His teeth now are a bit big but look at his adults! Just like his daddy. lol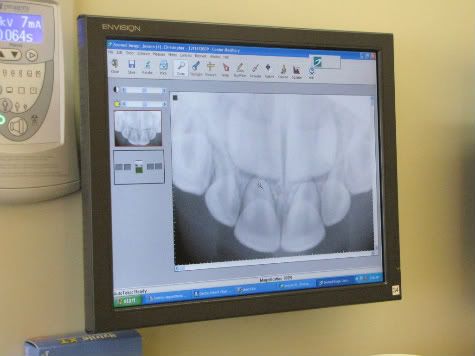 Going up! Wheeee!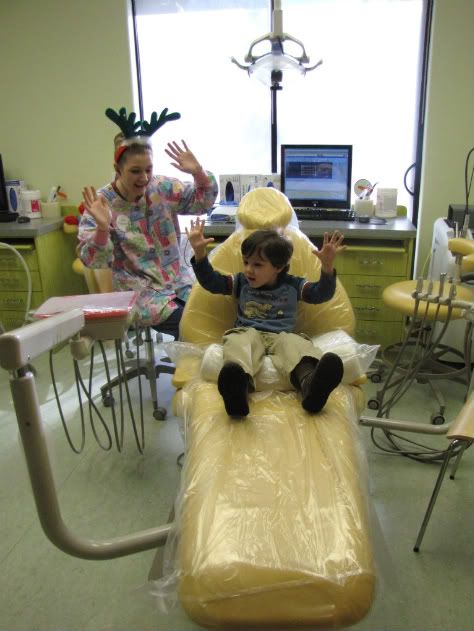 Getting his teeth cleaned while watching tv. In my days (old lady's voice) I didn't have tv to watch. I remember my dentist being very endowered and being smothered by her...girls. lol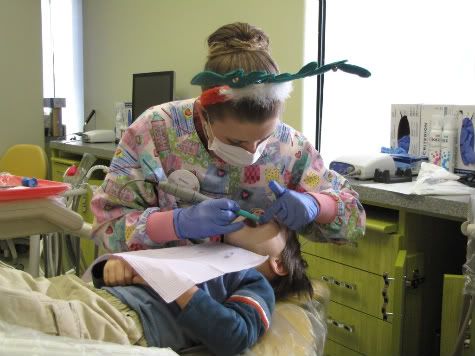 Dentist checking his teeth.
I have to say, I am very blessed in having 2 kids that are not afraid of doctors or shots. Knock on wood. I was so afraid he would start running away or crying but he didn't. I need to pay it forward (being blessed) by doing something nice to someone that expecting it. It's something I do and believe in. Just my way to say thank you to the universe.

Here's a short video of when the tech was cleaning his teeth. The kid was so relaxed that he didn't need "the happy gas". lol
How were/are your children when visiting the dentist? Scared, relaxed or did one heck of a tentrum?
A Bientot!