My niche from the family room hallway hasn't been decorated except for hanging Halloween or Christmas advent calendars. I decided to paint the inside red and installed my Mother's Day gift from 2 years ago. Yes, the branches are still bare. I have been waiting for my mom to give me dates and it's like pulling teeth. sheesh!
I thought the niche still looked bare so I added some wall vinyl decals. I saw these at Homegoods and thought it would go well with my family tree frames.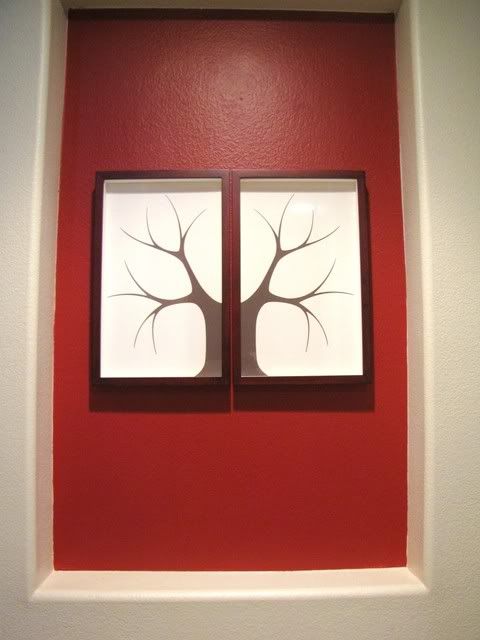 Much better! Now it doesn't look so empty.
Still working on my bedroom. I hope I can get it done before February. Hope. Are you guys doing anything new to your home? Redecorating? Reorganizing? Do tell!