Do your children love chicken nuggets with dipping sauces? Mine love them since I rarely buy them. Those "chicken" nuggets are not the healthiest or tastiest if you ask me. It's the sauce that the kids love. Mine are used to eating them without but if they see a child dipping, they want it. soupir. Monkey see, monkey do!
Here's my recipe for chicken strips with a dipping sauce. You can alter the sauce to your family liking. The kids get excited when they get their own small container of dipping sauce and eat a much healthier version of chicken strips. All ingredients that you have in your pantry. Now if your kids don't like sesame, just don't use it. Simple, non?
Ingredients.
1 1/2 lbs Chicken tenders (or use chicken breast and cut them lenghtwise)
3/4 cup Pure Maple Syrup
1/3 cup Tamari (you can use your own favorite soy sauce)
1/2 cup Mustard
1/2 cup Sesame Seeds (optional)
1/4 cup Vegetable oil
Salt and Pepper
Season chicken with salt and pepper. Put them in a shallow glass bowl.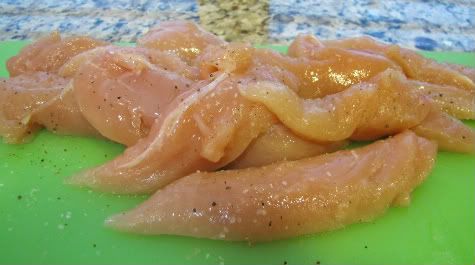 Combine the maple syrup, soy sauce and mustard in a small bowl. Reserve almost half of the dipping sauce in individuals container. This is going to be disperse for each member for dipping their chicken.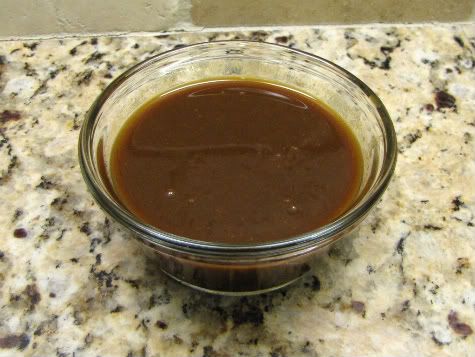 Pour the other half of the dipping sauce on the chicken. Mix well and let it marinade for about 10 minutes.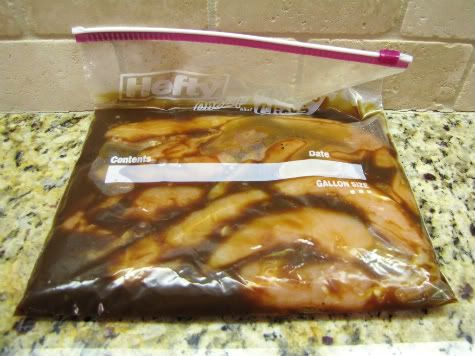 Get a large skillet on medium high heat and use half of the vegetable oil.
In a shallow dish or plate, pour the sesame seeds in it. Take one chicken tender and dip it in the sesame seeds on both sides. Cook them in the skillet for about 3-4 minutes on each side until they are cooked all the way thru.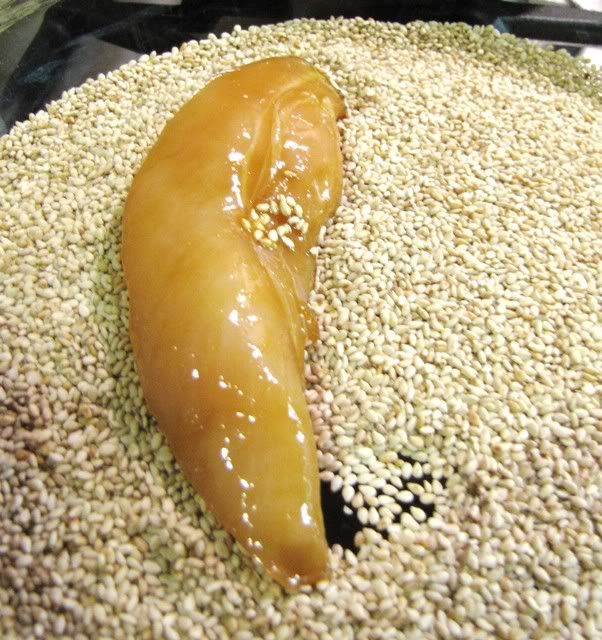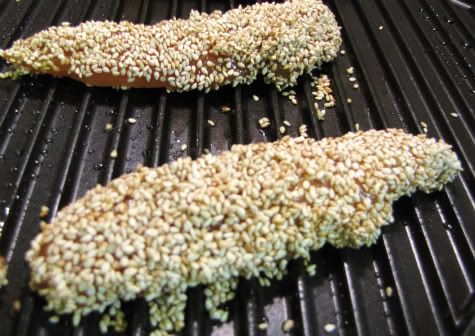 Do this in 2 batches because sesame seeds will get loose from the chicken and burn easily. Once the first batch is done, get a somewhat wet paper towel and wipe the skillet from the loose burnt sesame seeds. Use the rest of the vegatable oil for cooking the second batch of chicken.
Serve this with a nice salad and rice if you like. I would use jasmine but didn't have any on hand so regular long is was for us.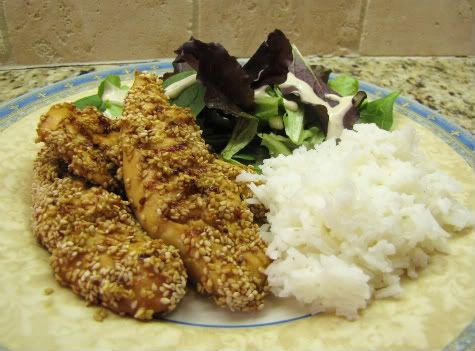 My kids LOVE the sauce and they eat more chicken just to dip it in. Hey, whatever makes them eat I say! Try this out and see what your kids think of it. You can also just use the whole marinade on the chicken, cook it then slice them up and put them on your salad for an easy and quick lunch.