Well Easter has passed. I had a nice day with my father-in-law visiting us this past Sunday. I hope yours was a good one too. I decided to make brunch so that I won't have to make 3 meals on that day but spend it with my family.
My children woke up to 3 plastic eggs at their bedroom door. My daughter and I were talking when I heard my son waking up. As a good mom, I had my camera ready for the shot. lol
I love his expression here. He was trying to be nice and listen to his sister but really wanted to check out what was inside their eggs. We don't do baskets or toys since Easter kinda looks like Christmas time with gifts and toys. We keep things simple.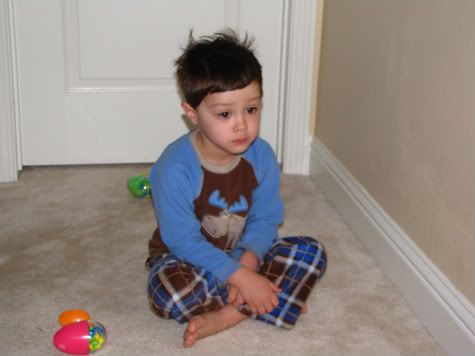 For brunch, I made pancakes, baked french toast, a vegetable and turkey quiche, bacon, pork patties, homemade strawberry jam and wheat toast along with coffee, orange juice and lemonade. It was good and we were stuffed. Doesn't mean I didn't have snacks through out the day.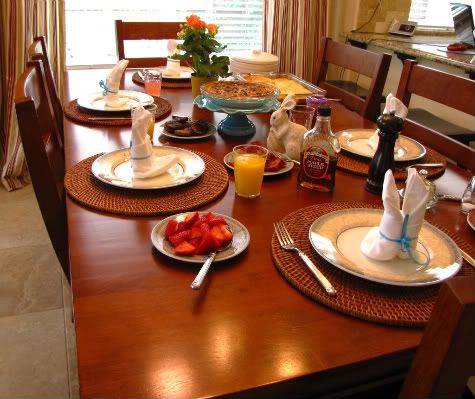 Kids played with Grandpa and Mommy tried to win Tic Tac Toe with him but never did. It's so much easier to win when you play with a 4 year old. hihihi
The weather was windy and chilly but thankfully the rain stayed away for a few hours so that our kids could hunt for eggs. They found them all and it took more than 30 seconds! The Easter Bunny is a professional and actually hid them very well. The kids had fun while Mommy was freezing her tush snapping photos outside.
Kids showing one of their chocolate rabbits that was given by my parents. These are Kinder Chocolates. They have a surprise inside the chocolate. My son showing his rabbit to me and the look of surprise when he saw there was something inside.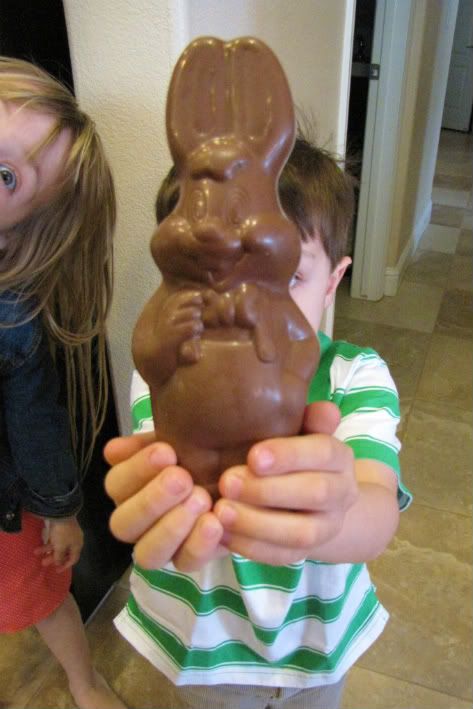 We had a nice ham dinner that only required warming up and glazing it. Huh. Now that's easy. lol The rest I made. Scalloped potatoes, brussels sprouts with bacon, mix green salad, roasted asparagus with baby carrots and homemade rolls. We ate and man I could of eaten that whole baking dish of scalloped potatoes! You don't want to know how many sticks of butter or cups of cream that was used during that day. lol Dessert was a banana cream pie but my pastry cream was flavored with cinnamon and nutmeg. It was good!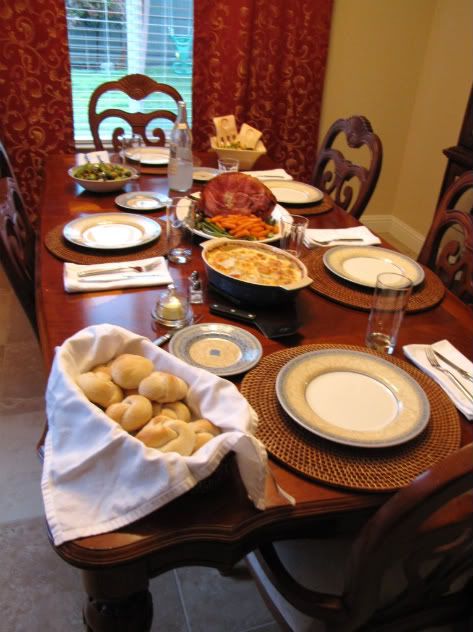 My husband's idea of Easter decorations. They remind me of fly traps but these got the kids attention. Kid trap. lol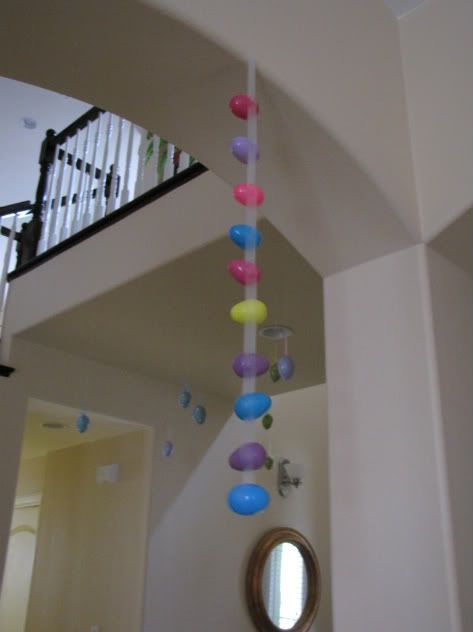 After we all ate, we cracked open the hollow, dyed egg to read what message was inside. The day before I hollowed out those eggs and carefully put in some messages in. Tip #1, give those eggs one full day to dry out completely inside. Some of my eggs were not quite dry but we were able to read the messages.
My husbands' was "You are loved by everyone" and my daughter just went aww and hugged him. That was a nice father/daughter moment. Mine was in French which was funny since I didn't think I was going to get the egg with the French sentence. Destiny is funny.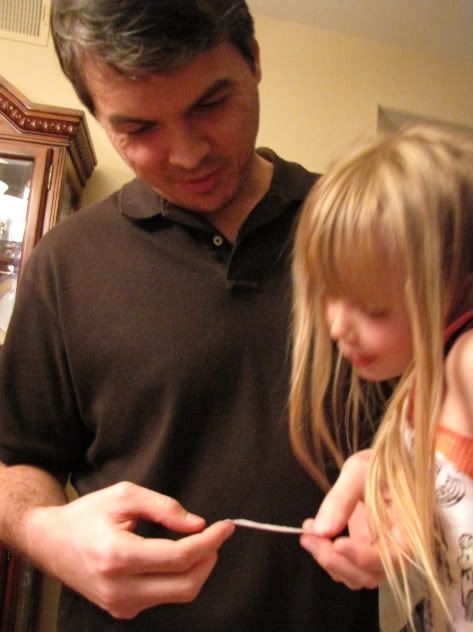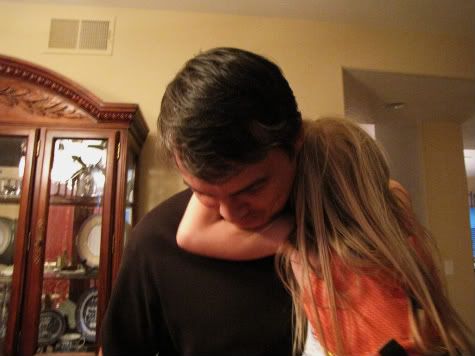 I hope you all spend a wonderful holiday with your loved ones.