This past Monday we went to have a BBQ at my father-in-law's apartment complexe. It's a senior community complexe and I was surprised their clubhouse didn't do something for Memorial Day. I decided to make some cupcakes and add some cute toppers as a way to show appreciation to those who have been to war or wars. I was happy to see those cupcakes been eaten away by the residents. I hope it made their day a bit nicer.
The kids enjoyed some pool time while we were BBQing steaks. Mmmm! I made a blueberry cake for dessert. Double mmmm! We had a great time eventhough the sun rarely came out. When we were driving back home, the kids were quiet and even my son was dozing off. Bonus!
Grandpa trying to ride the dolphin.
My daughter took this one when we got home. I was putting things away. Sneaky child! Wow. My hair sure is long. Won't be for too long! hihihi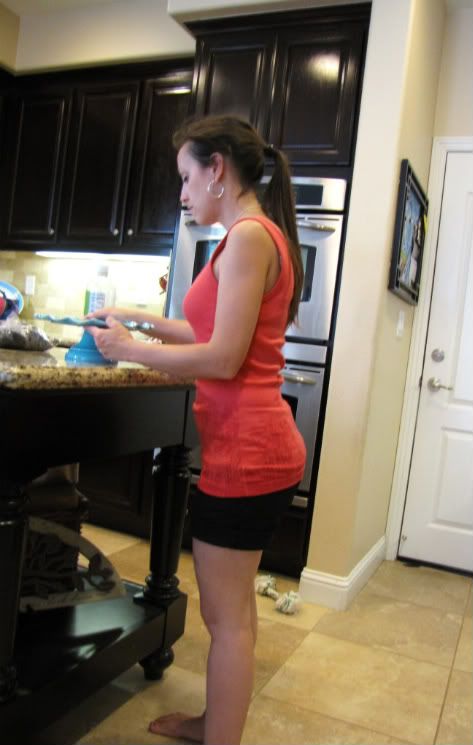 I hope you all had a great day with friends and family on Memorial weekend.