This week we went to the zoo and the beach with a friend of mine and her children. Well the beach was at the lake but the water was warm and the kids had a blast. I've never been to that part of the lake so it was a nice surprise for me. My friend and I sat in the sand area while the kids went in and out of the water.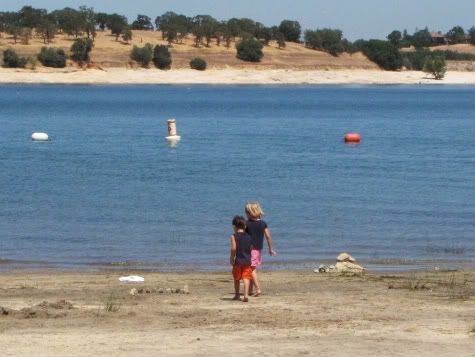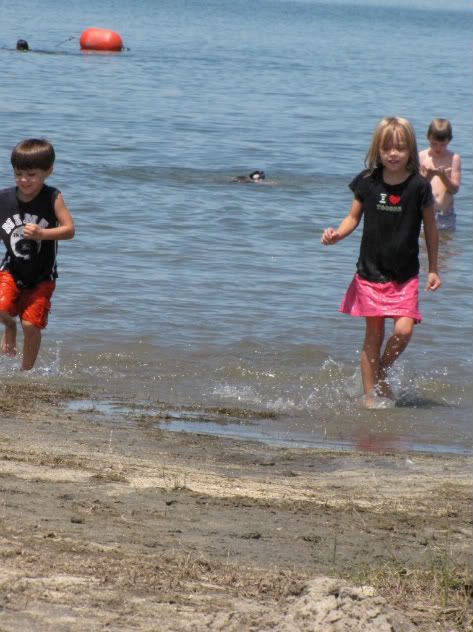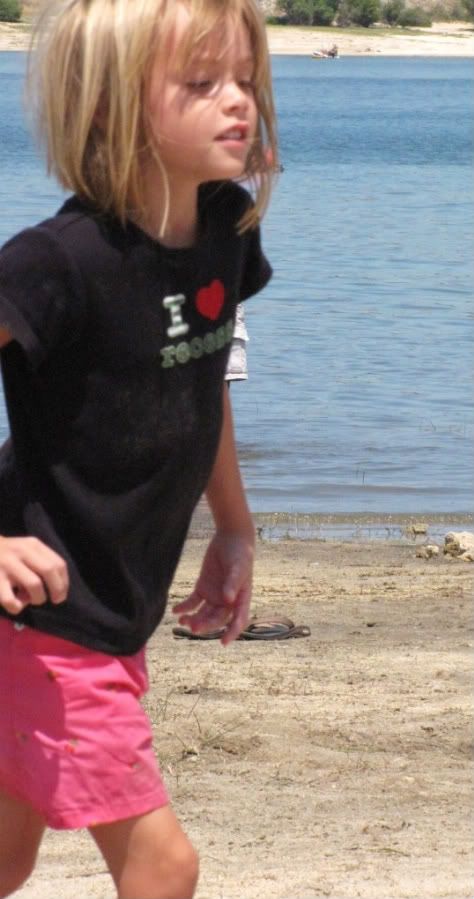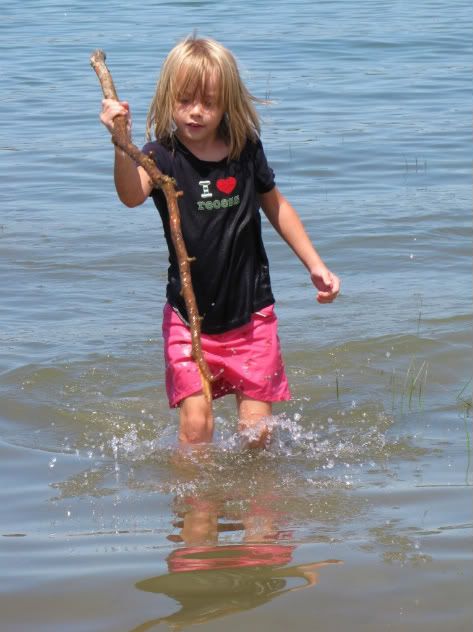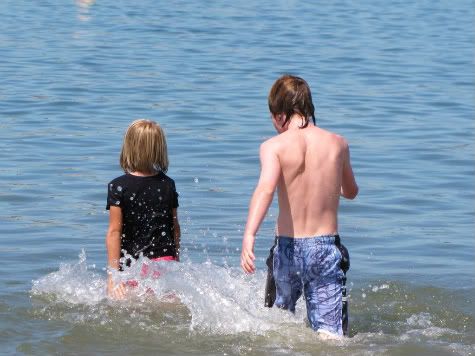 What??!! I thought my son looked cute. That's my story. lol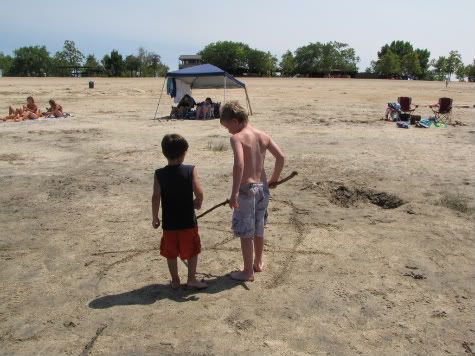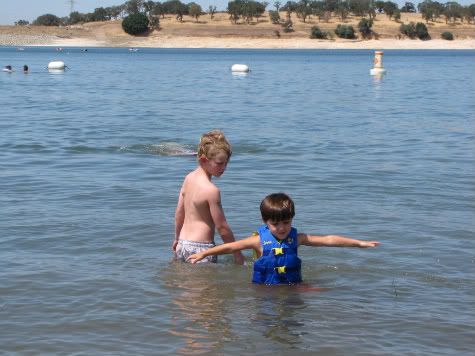 I didn't know what to expect so I didn't pack the kids swimsuits but that didn't stop them playing in the water. It was nice just sitting and talking to my friend and enjoying the nice weather. I will be returning to this "beach" next week before the kids starts school. Sniff.
Are you guys counting down the days before your kids starts school? Trying to cram as many activities as possible before THE day? I know I am and it's wearing my kids out, especially my little one. Konks out after 5 minutes riding in the car. lol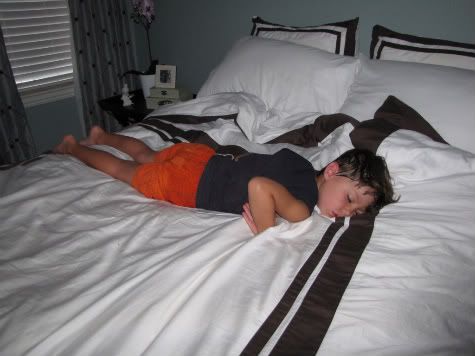 A Bientot!