Sorry for not posting as much. My children are starting school tomorrow and I have been busy packing as many activities these past few weeks. I am so behind in my posting but will try to be better since I may have one or two hours are alone time.
Another school year is starting. School buses everywhere, kids on bikes and some walking to school, hundred of kids being packed into a school. Can you imagine the buzz (or noise) the teachers or staff will be hearing?? Yeah, me too. I once again made a teacher survival kit for each of my kids teacher. My son will be getting the same kindergarden teacher that my daughter had. I am very happy about that. I hope she likes her kit. My daughter chose a blue box for her teacher because it's pretty. lol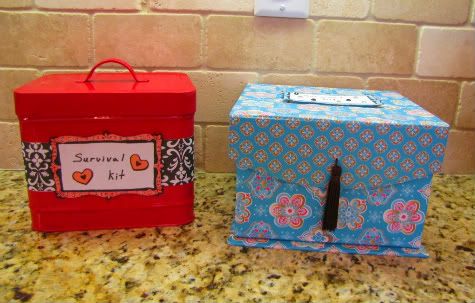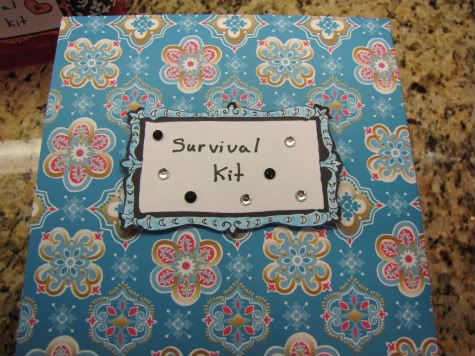 Inside is the usual things that I packed if I had to deal with 24 kids. Cup of cereal, granola bar, trail mix, starburst, hand sanitizer, hand lotion, mini emergency kit, Advil, 4pc pedicure set, stickers to reward kids in case they run out and of course, a gift card to Starbucks. I may put a few more trinkets tonight. We'll see.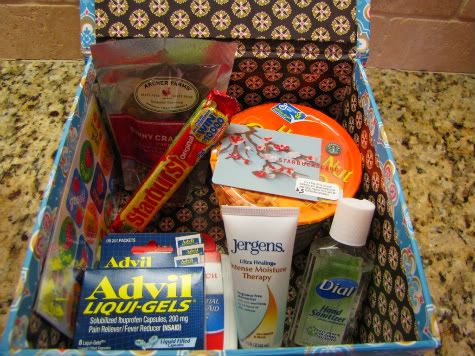 Are you or your kids excited about school starting/started? My daughter is excited but now that the time is near, my son is somewhat excited. He wanted to be sure there was NO naps in kindergarden. lol I kept telling him there was not and the day is actually shorter than in preschool. I hope each of them will have a great first day. My stomach is a bit queasy because my baby will start school and I will no longer be a parent of a baby/toddler. Now 2 school aged kids. O mon Dieu! I will not cry! I will not cry! sniff