After having our kitchen done, I knew my pullout trash can might not fit under the new sink. I was right. So I tried to see if there's any other way that I could fit a can in. My only option was a 8 gallon can.
I have 2 kids, one husband and a dog. My son is not showing any signs of wanting to be potty trained so it gets filled quickly. My friend K had a pullout installed on one of her cabinets. It had a shelf and they got someone to come and tear it out and install the new pullout. Now I was nervous since removing a shelf involves a circular saw and a hammer. I kept thinking "what if we screw it up? Then what?". I decided to go ahead. The worse is that I'll have to call the cabinets guy and pay to fix it. No one is going to die, the house won't crumble and life will continue on. Now I was nervous when hubby started using the saw. I'd rather he doesn't get hurt or cut than having a trash can. I do love the guy. He said he'll be ok. So I watched him like a hawk in case something did happen. I know I can be such a mother hen. You either love me and my ways or leave me. We'll be married for almost 8 years so....Here's the before and after picture.
Pendant

Apres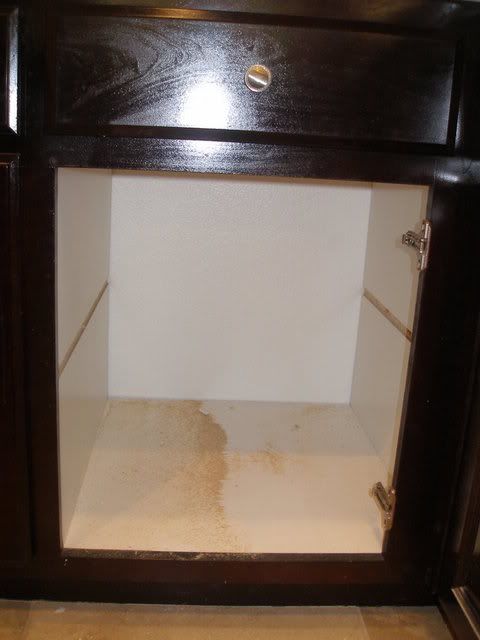 Now I need to measure the cabinet and install a new pullout trash can. Now how sad is that I'm excited in getting a new trash can. Hi hi hi
A bientot!