****Edited for Tip Junkie Favorite Post 2008.****
So my kitchen is 99% done. Why not 100%? Well demo guys were maybe a bit too rough with my faucet pullout hose and probably broke the seal. sigh. Good thing it's under warranty so we got it for $9 which includes 2 day shipping cost. The plumber will come tomorrow but hubby said he'll do it himself. I don't care who puts it in, as long as it's working. Here's my kitchen pics. Warning, many photos will follow suit.
Work station for cutting tiles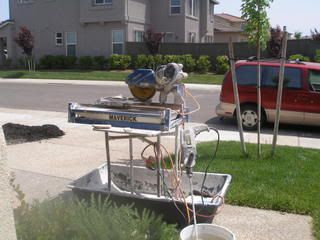 Laying tiles on counter for backsplash over the cooktop.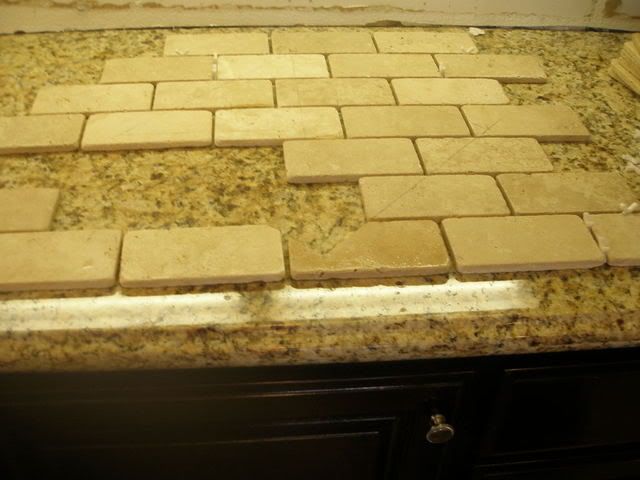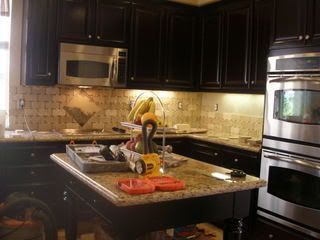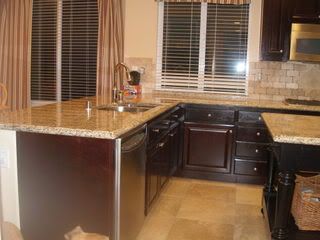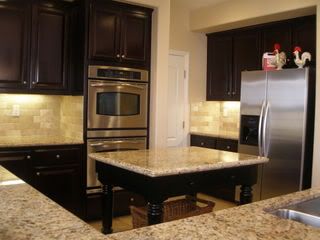 Finished product


My BE-AUtiful sink!

Je suis heureuse! My kitchen is done and I can start cooking again. We learned that we're not fans of frozen premade dinners. Hubby lost 5 lbs though! That's always good, right? Off to gaze at my kitchen!
A bientot!