It's strawberry season! I love big, shiny and sweet strawberries! Yum! Today I wanted to pick some with the family. I have never picked some so it was the first time for all of us. We went to out local farm, Davis Ranch, and picked some strawberries. Some were sweet and others not. These strawberries are special. They are not low on the ground but on these tier containers. The kids loved hunting for the reddest and shiniest strawberries. Now some never made it to the basket but we ended with 4 full baskets (one for a friend). We also did some produce shopping there. I also stopped at a corner where my strawberry supplier used to sell his. They only had one box and they didn't look pretty but smelled sweet so I bought half a box. Now I have enough to make some jam. This will be my first time to make some too. There will be a post once I make it. Cross your fingers that it'll come out ok!
See how hazy it is? This morning I woke up to smoke in the air. We had nice air this past few days but I guess smoke is coming our way.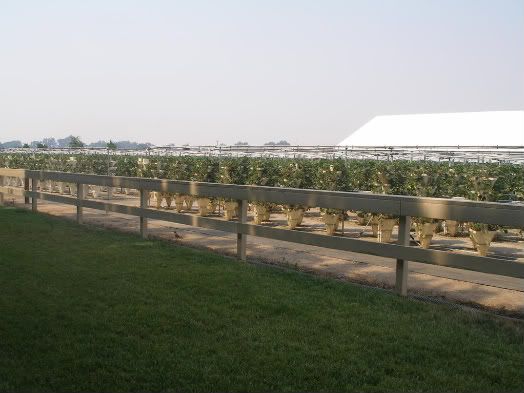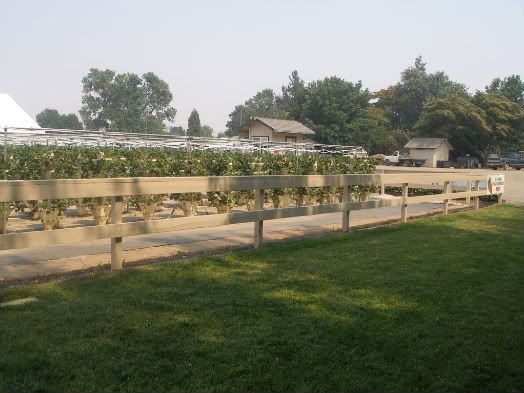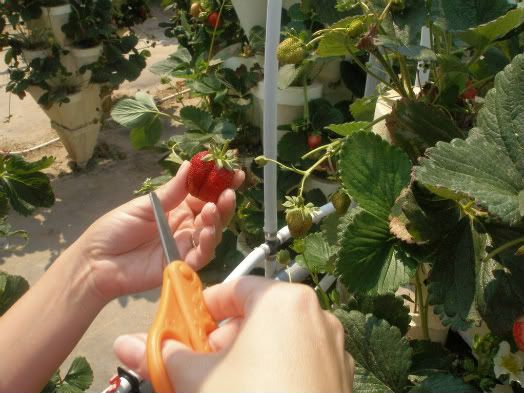 They were also cooking some ribs! Ahhhh too bad we weren't hungry but I think I may stop by for more produce this week. Yeah, that sounds believable, right??
A bientot!