Yesterday I stopped at my favorite consignment shop and found the perfect stool for my bathroom vanity. Ok, maybe not perfect but it will be once I'm done with it. I also got a cute metal planter that I will spray paint the correct color for mon jardin. Keep an eye out next week for my revelation!

Man, I like paisley but that's too much for me. It's not my taste. I need to go and get some fabric tomorrow and recover the seat. For those close to Sacramento, JoAnn on Folsom is closing (moving next to Quails Point on Sunrise) and they have fabric 50% - 70% off! Get you butts there before September 11th!
Sorry for the blurry photo. I might ask Santa for a new camera this year.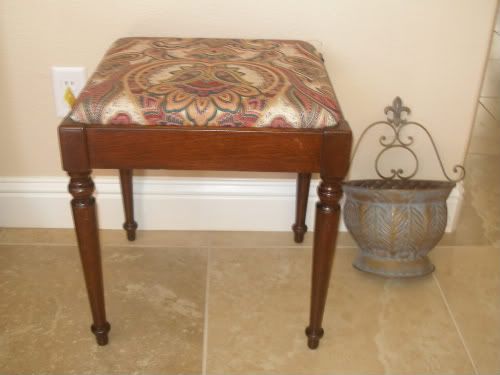 A bientot!