Are you all excited about my giveaway????
Non
? lol Well I am not fancy with those random generators or whatever they are called so I used manual labor. More like child labor.
I had only a few names so it didn't take too long to write them up. lol
Here's my small bowl with your names.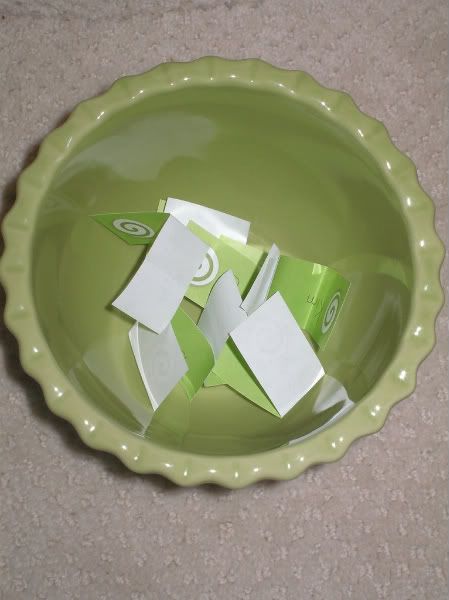 And here's my assistant drawing a name from the special bowl!
Here she is reading the name...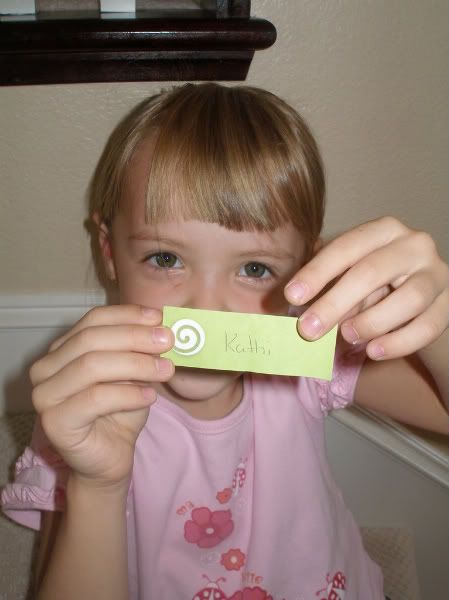 KATHI from Tales from the Homefront! Congrats Kathi! I will be contacting you today for your info! I will be mailing out my package Tuesday morning so you should get it hopefully early next week. Kathi also had a giveaway for her 100th post on the same day as mine. See what happens when you give to others? You get something back!

That was kind of fun. Maybe I should have more giveaways. Hmm like giftcards and such. Keep an eye out in case I get in the giving away GC mood! Congrats again to Kathi! Hope you like your gifts!

A bientot!