This morning I went to the garage sales in my area. I prefer the multi family ones then I won't have to drive all over the place. This garage sale excursions might get addictive for me. I found a 6' ladder hubby needed, 2 very warn, outdoor kids chairs and a pretty printed art frame for moi. I knew those kids chairs looked bad but my daughter kept saying she needed outdoor chairs for her and her brother. I don't feel like paying $15 for one chair at the store and these ones were better than the cheapy dollar store ones. A small errand to Home Depot for some red paint and voila!


Before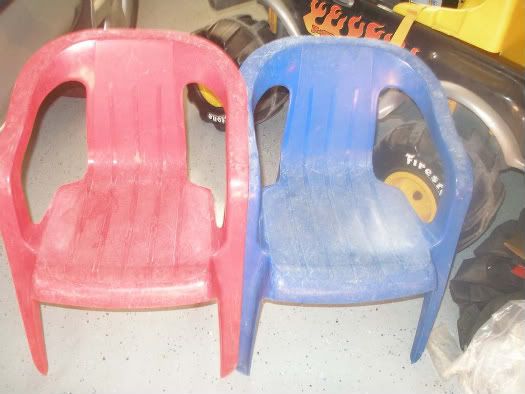 After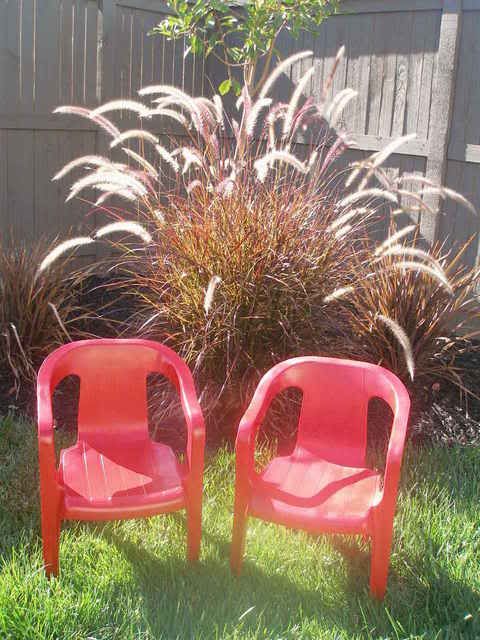 As for the frame, I have the exact spot for it!



No, I didn't pay $45 but I didn't take it for free too. The guy has to make some money. It came from a house that was a furnished model home and it didn't go with their decor. Does in mine! *breathing in deeply* Ah! Love the smell of good finds at 7am!
A bientot!