We all heard about Christmas in July but what about Halloween in August? Am I the only one thinking about Halloween and Halloween decorations? It's my second favorite holiday (Christmas #1).

As a child I loved getting dressed up with 2 empty garbage bags to fill it up with candy. Oh yeah, remember those cheap plastic masks that had 2 teeny tiny nostril holes that you couldn't breath well and just fogged up inside? The ones that were also magically held with a rubber band (for a few seconds) that snapped at your head or face? Yup. Good times! Good time

Ok, back to the point of this post. I love to decorate and so when Halloween is upon us, I start moving. I usually decorate 2-3 weeks before Halloween. I like to get in early since I love to see kids stopping by and looking at my front yard. I am looking for some ideas in decorations. Anyone wants to share what their front yard looked like? Or maybe their home decorated for Halloween. I will post them on my blog (with due credit) if I get any and we can all swap ideas. Oui or non? Here are what I had done last year. Nothing fancy since I didn't know what to do. I don't do bloody stuff. Horror is not my thing.
Halloween 2007
Ha!I slay me with my wit!*crikets in the background*It's a bit funny, right?
My witches brew! Backfired on me since I left the muck to grow.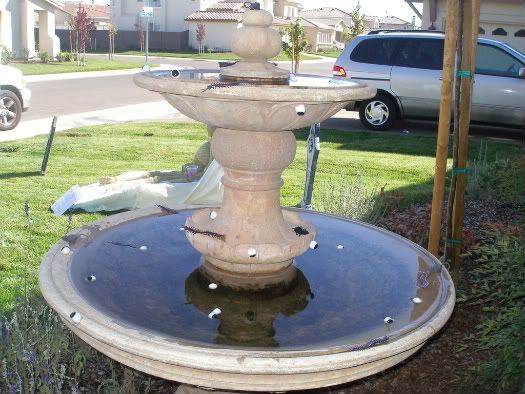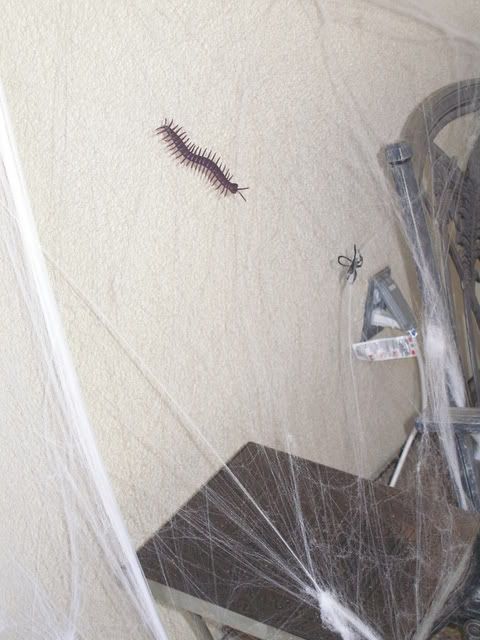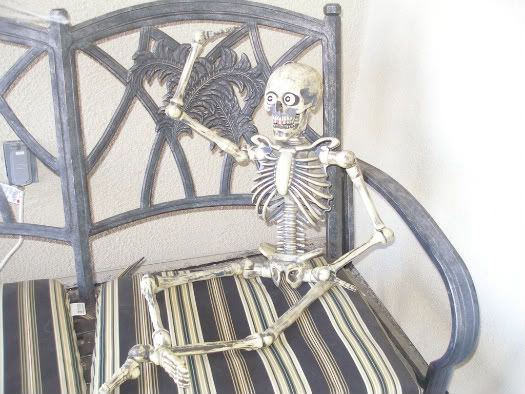 My mummy

Sleeping cat. I also had a rat next to it but never took a pic.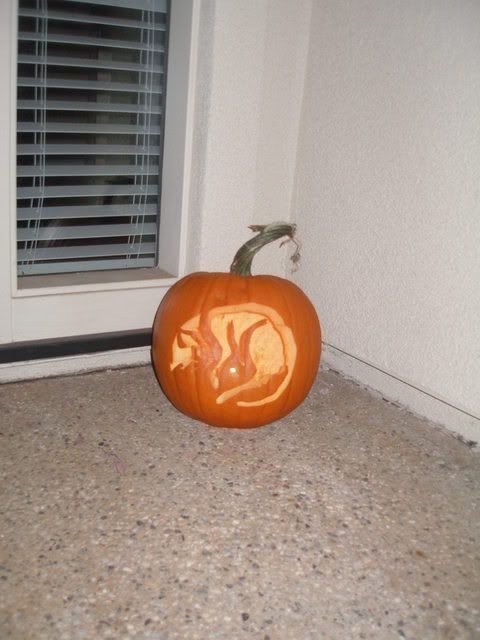 Halloween 2006
Ok so it's not a decor pic but I love this photo of my children
Wise Owl


Front of my first home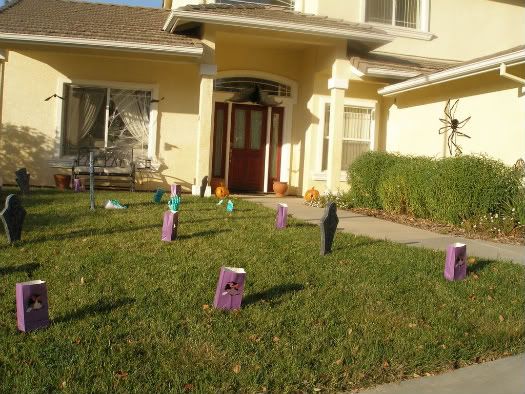 What the kids saw at my door. Also had those 2 mechanical bats flying in circles. Some small kids never got past that to get the candy. I would have to walk down my entry path to give it to them.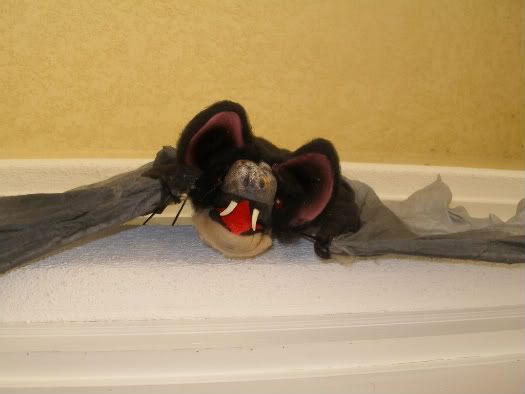 Now share yours since I need new ideas! Merci!

A bientôt!