Today is my daughter's first day of Kindergarden. She has been asking to go to Kindergarden for almost 2 years now. The time has finally arrived and she's in school. I don't know how I feel yet. I'm happy that she's growing up but I'm sad that she's growing up too. Confused yet? I know I am. I will miss hours of her life now. She's going to have a different life now. One where she'll make friends and tell "secrets" to her new best friend that I won't be privy too. Is this what first time school age moms feel like? I guess I am also starting a new life. I wonder how this week will turn out for us. My baby is growing up. sniff.

Last night we chose what outfit she would wear for her first day of school. I think she looks adorable but I am biased. Here she is all primped up for pictures. soupir. School aged kid. Last night was also the first time I made a snack pack for her. Many more will come my way. I wanted something healthy but also something fun to eat. Here's my Bento version of her snack. Her teacher said only a small snack. I guess this is small, right?
I also wrote her a note in her Hello Kitty lunch bag. She can read so I hope that will make her day a bit better away from me and my son.

And here she was this morning. All bright and cheerful! Ready for the big time! Lol My son's hand got in the picture!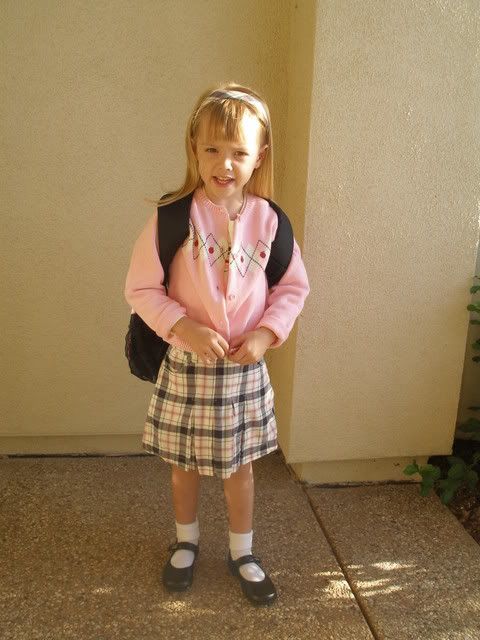 And she's off! Wait for mommy!*whinny mommy's voice*
Walking with Daddy. Notice how he accidentally moved his face away from the camera. Nice.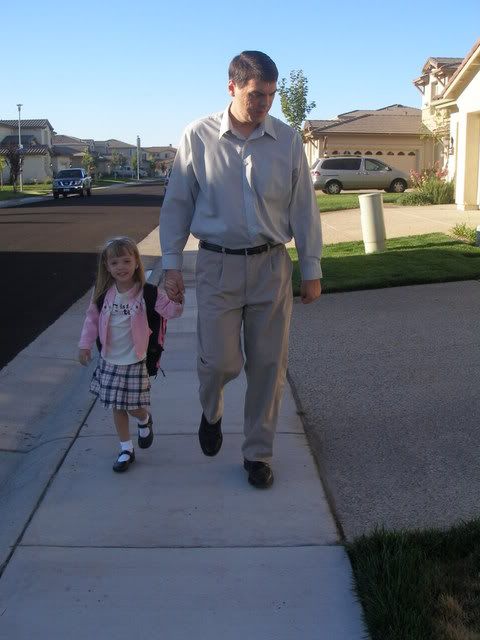 In front of her class.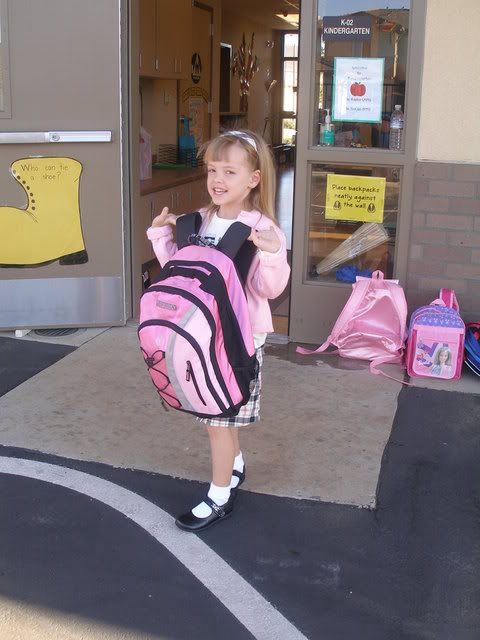 With her teacher. Miss R.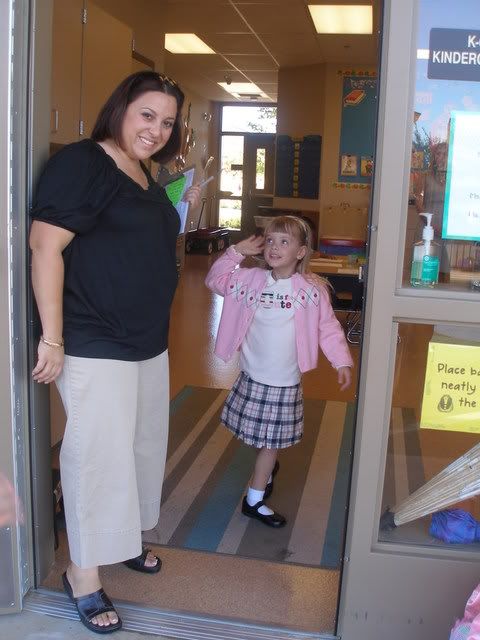 Yes, I'm one of those parents that tries to take pics of their kids inside. Once she gave me a hug and kiss, she went to sit and to work.
soupir
.
That's it. I now have a school aged child. I have one left at home right now. He goes to preschool but not everyday. While we left the school, my son kept yelling "I go back and get you Samantha!" sniff. At home, he said he misses her. Yeah me too.

A bientot!