Kids driving you crazy during the day and you don't know what to feed them at dinner time? Have no fear, Taco Soup to the rescue! I started making this soup maybe 2 years ago and my family loves it. It's pretty much like my favorite story as a child,
Stone Soup
, where you can add any ingredients that your family likes and it'll taste good. Get your pot and knives ready people! We're cooking tonight!
Here's the ingredients.
1.5-2 lbs of Lean Ground Beef (or whatever meat you prefer)
1 medium onion, chopped
1 packet of taco seasoning
1 packet of ranch dressing
1 can of Rotel original (if you don't want spicy, use regular diced tomatoes)
1 can of corn kernels with liquid
1 can of red kidney beans (can use pinto if you like), drained and rinsed
1 can of black beans, drained and rinsed
1 can full of water (depending how thick the soup is, you might need more or less
Extra Virgin Olive Oil
Okay! Now the pictures is from a recipe that I was doubling. Some of it was for my friend tonight. Get your soup pot and pour about 3 turns of extra virgin olive oil. Add the chopped onions and saute them until translucent on medium heat. Don't burn them. Lower the heat if you see it will. Every stove is different.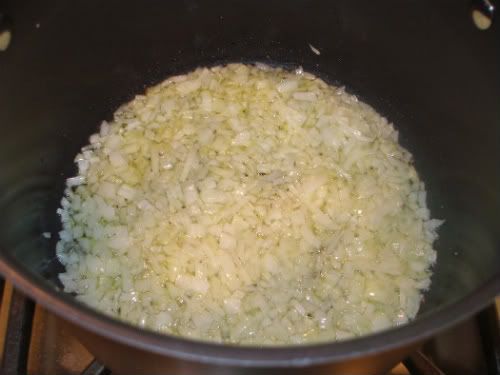 Once done, add your ground meat. Brown the meat.

You will see there's a lot of fat. Please drain most of that fat. I want my readers to live and not die from a heart attack!


See all of this? Came from 3.5lbs of meat. Hey! I like some fat. I do! I even carry some extra on my hips!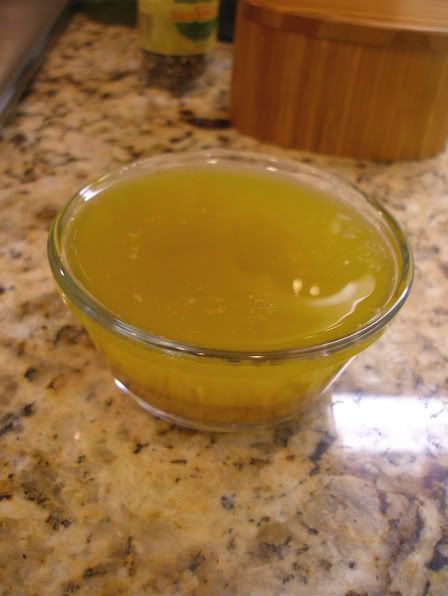 Ahhh much better!

Now add one packet of taco seasoning and one of ranch dressing. Mix well.

Add the tomatoes, corn and beans.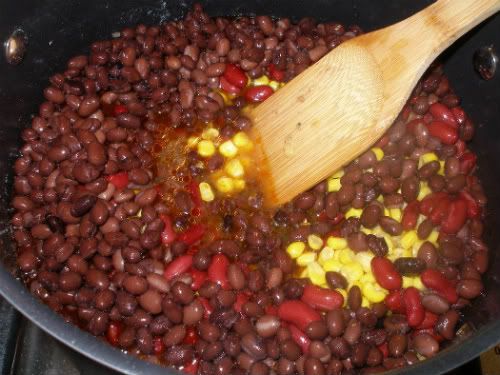 Add one can of water. Ooh! Here's a hand shot. Think I have a shot in being a hand model? Don't answer!



Now stir and let it simmer for about 25-30 minutes.

And voila! Taco soup! Now let me put some cheese, sour cream and a tortilla chip. Hmmm, oh well! More cheese!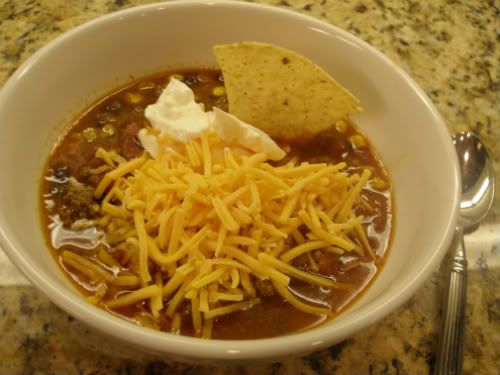 This is how my kids love to personalize their bowls. I have shredded cheddar, sour cream and tortilla chips for them. You can use whatever cheese you like and maybe even add some fresh salsa to it. Like I said, this is similar to the Stone Soup. Add whatever ingredients you and your family likes. This also freezes well so you can make a big batch and freeze half for those days you don't have time to cook.
Bon Appetit!