The weather has finally cooled down a bit. The mornings are cool and the nights a bit chilly. What does that mean for moi? That means I can decorate the front of my house for Fall. I started a bit this past weekend but I didn't want to put pumpkins out. I bought some small white and orange ones for the outside. I'm still afraid they will cook with the sunshine. At my first house, I had direct sunlight for almost all day and it cooked my big pumpkins to a soft mush inside. Bleurk! We will see how it goes with these ones. I have seen cars stop by to look at my porch since I started decorating. Makes me smile when I see them smiling. Yup! Fall is arriving in Nor Cali!

Here's my front porch. The mums are still young and will soon fill the empty gaps. My pigmy date palm will also grow up to 10' tall. I'm thinking I need to find some pillows for my glider.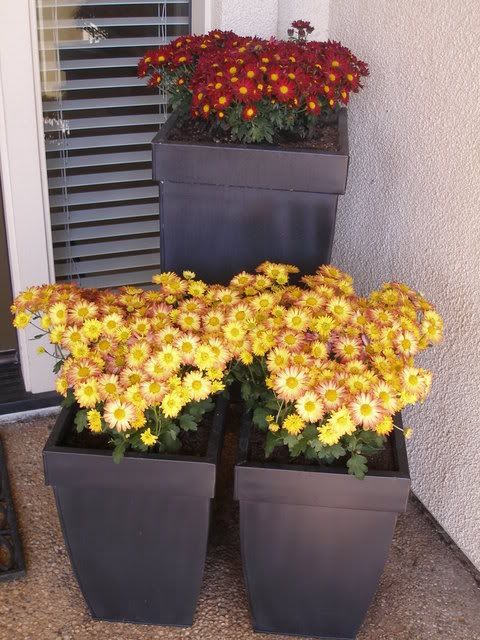 I love love love my wreath! Got it at Tarjay. It looks so real when you pass it. You need to stop and be up close to notice it is fake. Oh and I have a Command Strip Hook holding it up.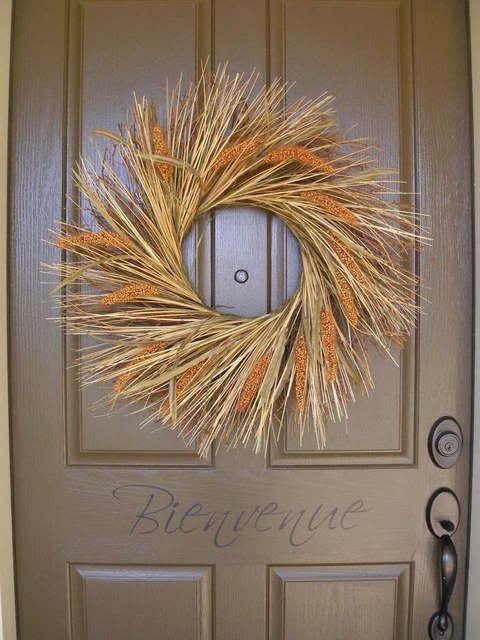 My water fountain where all the birds hang out. I keep seeing these tiny yellow belly birds on my tree. Does anyone know what they are called? They are about the size of canaries. I had so many of these at my first home too.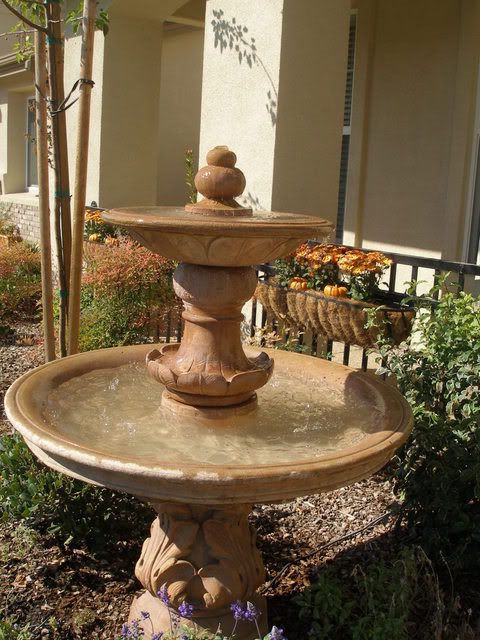 Pretty red and yellow mums.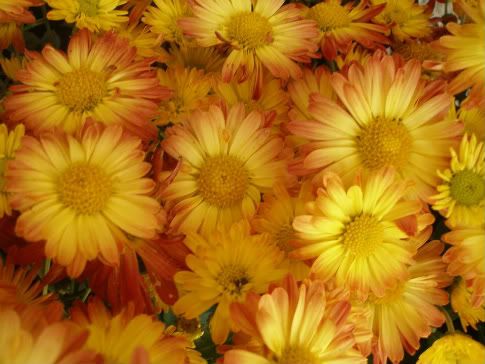 I need to find something for the ends of my planter. Not sure what yet.
Once October will arrive, I will try to get some real hay for the side of my porch and get big pumpkins from the farm. I have never decorated my home for Fall and my mother didn't either. I wanted to try this year to make my house a home. It's still new (less than 1 1/2 year old) and I just wanted to add some warmth to it.

Here's my entry table. Those two big pumpkins are fake but the rest are real. So are the twigs and leaves. Got some of them at Pier 1 and the others at Safeway. The Pier 1 are much nicer but more expensive.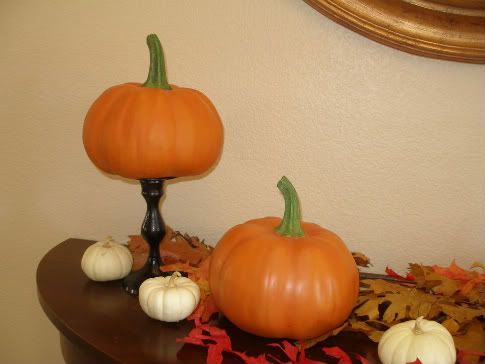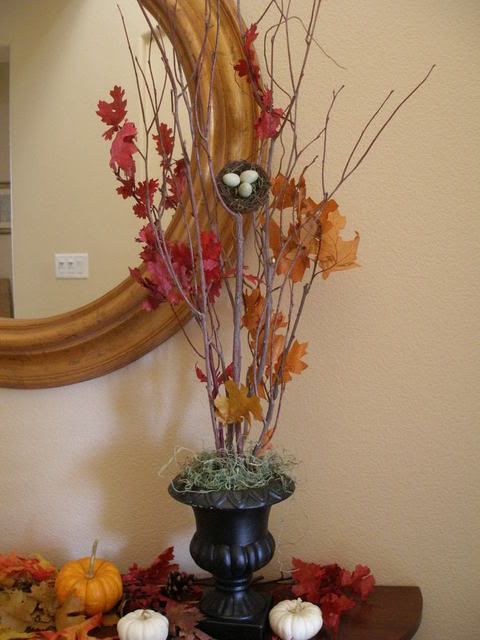 I am missing one key decor element on my table. A lantern that I ordered from my friend. She sells Taste of Home Entertaining items and that lantern will look great filled with tiny pumpkins, gourds and acorns.

I think I did an ok job. This is my first time so with practice, I will learn how to make it prettier. Have you started decorating for Fall? Want to share your photos? I would love to see what you guys have done with your home.

A bientot!