Ahoy! buckos! me son who turned 3, had a birthday party this Saturday. The kids had a good time and us parents probably were tired from the event. It started a bit rocky when Chilis lost our order, sigh, but they gave us chips and salsa to appease us. There was food, a little craft project and a pinata to finish off the party. All the kids went home with their bellies full of food and sugary baked goods. As a send off, they each kept a bandana, an eye patch, a sword, their goodies from the pinata (what was left un eaten),a coloring book with stickers and a pencil. I love seeing kids have a good time in my home. I'll bend over backwards to make them happy. Screaming and running kids are fun for me. Well maybe not everyday but sometimes. Here's some pics from the party.
*Disclaimer, the story about the cake is that it hit a barge or something. That's my story and I'm sticking to it.*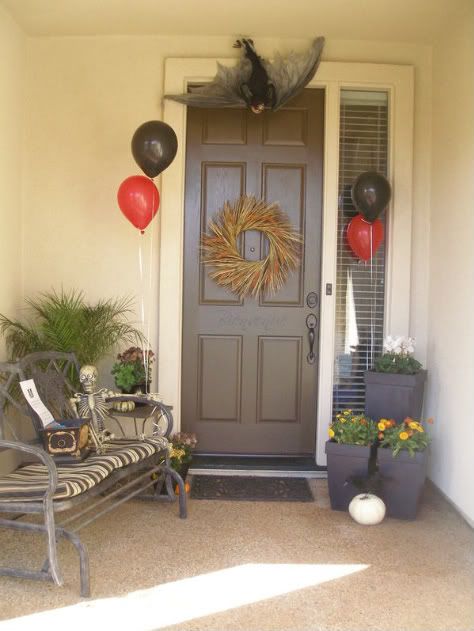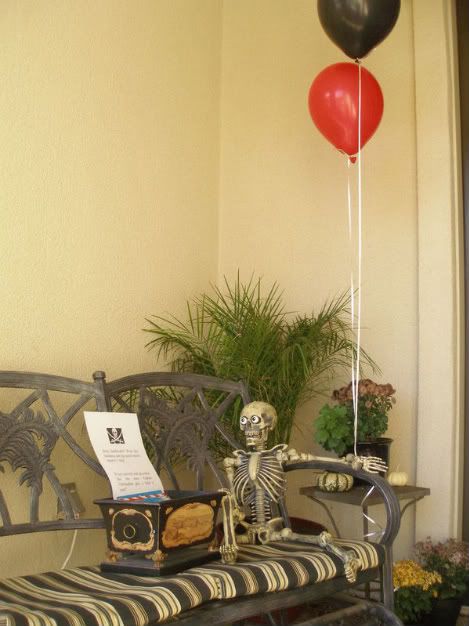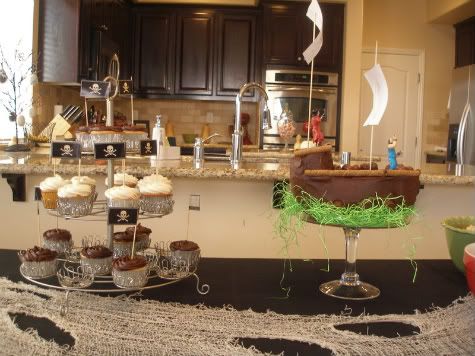 Table not complete since hubby was still in Chilis waiting for our order to be done.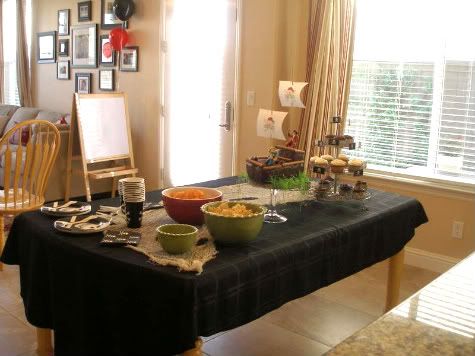 It was a pretty warm day and I didn't put the AC on until I saw the cake lean a bit. Uh oh!
Pirates!
I spray painted (hehehe) empty paper towel and toilet paper rolls black then had sticky "jewels" to embelish their looking glass.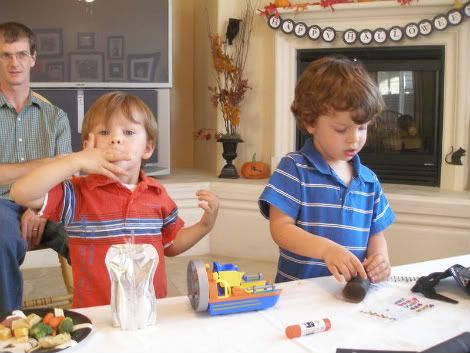 He's getting heavy this child of mine!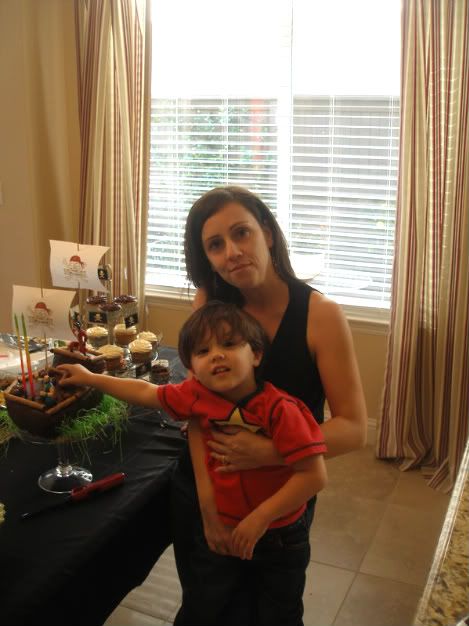 I love this photo. He kept eating the "canon balls" and my daughter was just waiting for the song to start.
He blew his candles before the song was done. Look at my daughter. lol
Blowing candles take two. What the...??? Man, that's a weird shot of my hands over my thighs! I'm noticing hubby didn't zoom in on my son but had my lower part in the pic. Noice.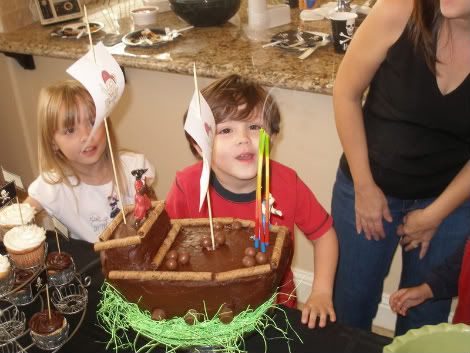 Eating cake or cupcakes.
Pinata time!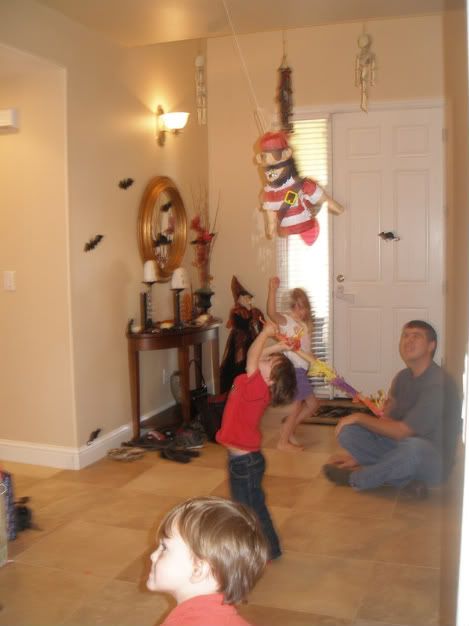 What happened to her socks?? I know it's warm but still...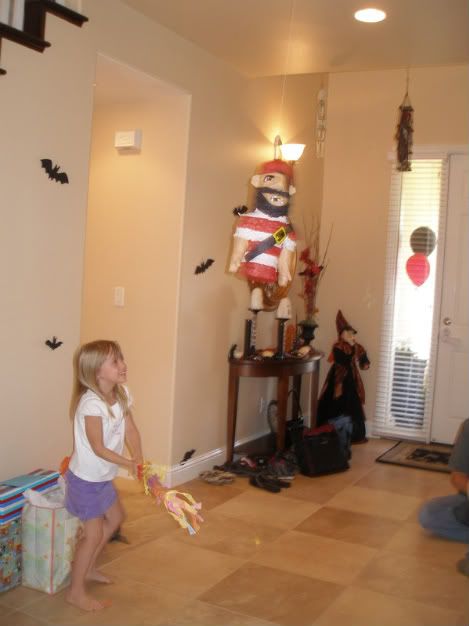 Hurry! Get the candy!!
Hmmm more sockless children. Okay. I almost got all the kids in this photo. A task that seems impossible.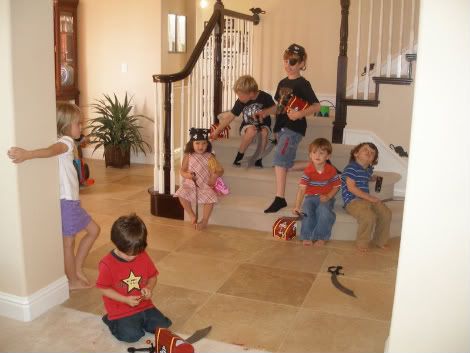 In the end, Christopher rode his scooter into the sunset...
...well actually almost over 2 small children in the dining room but I think the first statement sounds better.
Now I can't relax until Christmas time!
A Bientot!