C'est ta fête aujourd'hui! On voudrait te souhaiter une bonne journée remplies de gâterie et d'amours! Quand j'étais jeune, on se congner la tête souvent mais c'est comme ça quand les personalités sont pareille. Maintenant, on a une meilleure relation donc je peux to dire ceci au fond de mon coeur...Bonne Fête le Gros! Hihihihi Here's a salute to you Pai!

Voici des photos quand tu étais jeune et plus tard, quand tu es devenu grandpère.

Here's my dad young and skinny....didn't last too long with my mom's cooking and small will power to good food.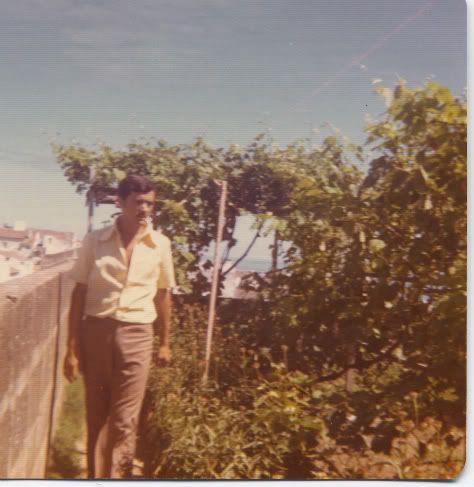 My dad with my son on his baptism day. He was only 6 months old. sniff
Dad giving a ride to my son (from my parent's neighborhood in Montreal)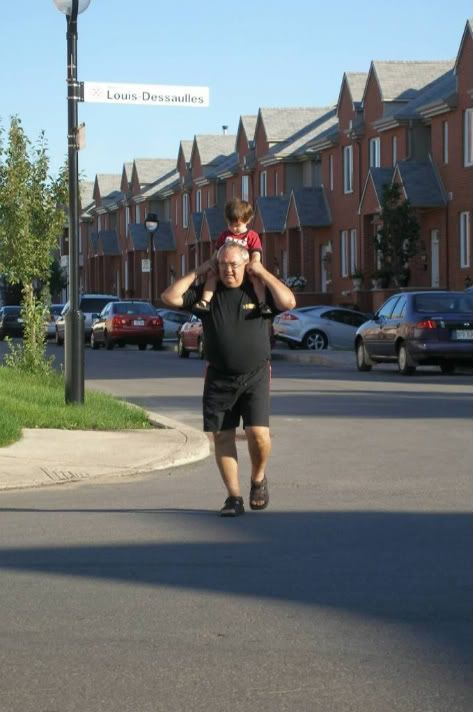 Dad with my daughter sitting on my dad's truck (The company's one)
Dad with my son at my parent's home.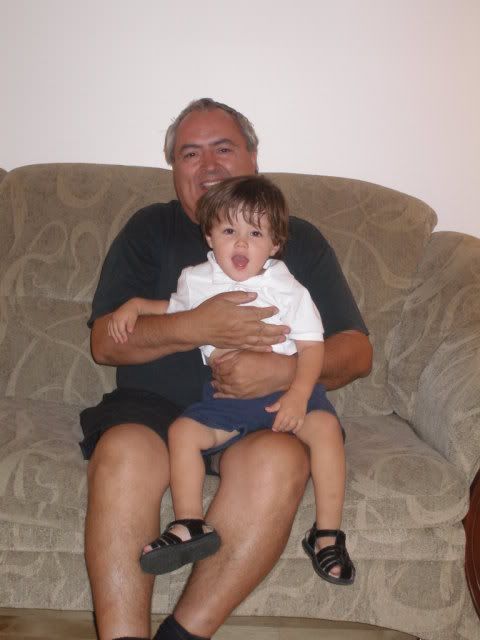 With my son at the neighborhood carnival.
Wow Grandpa, you got a big belly.
Dad acting insulted, my brother going "she's her mother's daughter" and my daughter laughing
Ok Vouvou, let me see...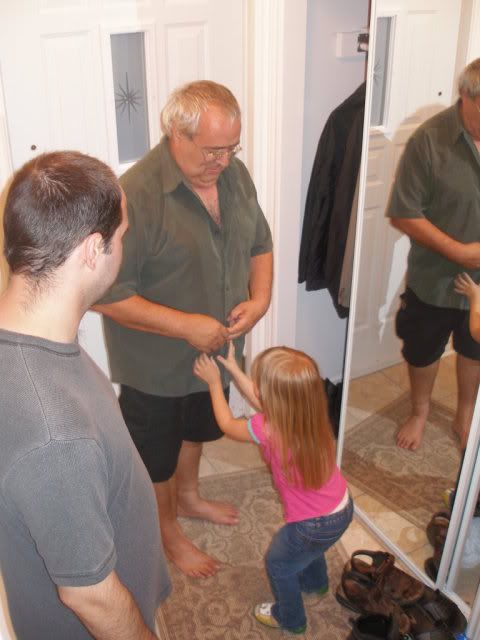 ...Oh my! Look at that belly!!!
Dad, myself and my son in Old Montreal. Not my best picture.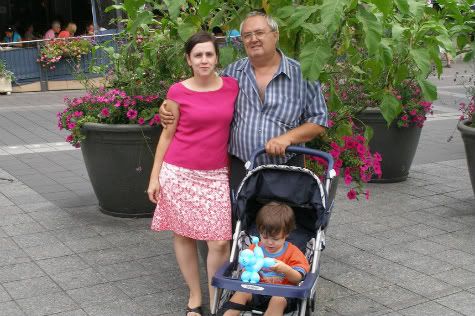 Hubby, my son and my dad sitting in Old Montreal, over looking downtown. sigh Miss my city.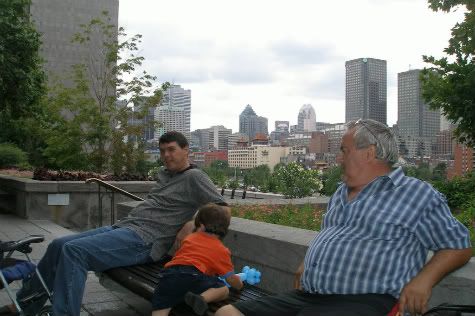 Donc j'espère que tu as aimé les photos! A la prochaine fois qu'on se voit!

Gros Bisous!!