Here is the recap of our Halloween trick or treating. The kids had fun and I was tired from walking for an hour.
My Handyman and my Princess.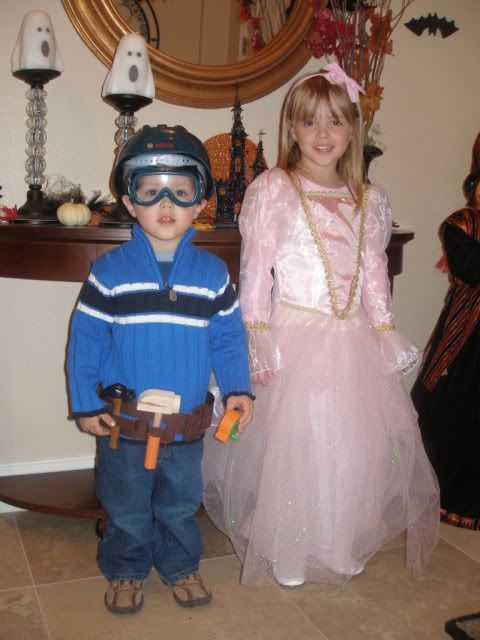 This is the house the kids never went. I don't blame them. I was giving out candy so my hubby took this pic.
My daughter thought it moved. She was right since when I zoomed in, there was someone!
My house at night.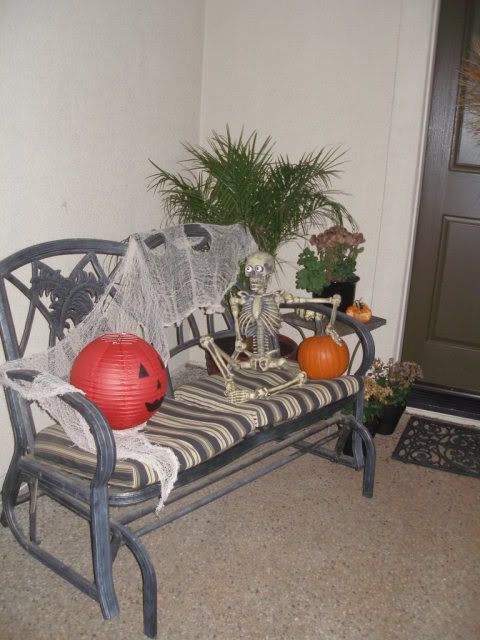 Now look how HAPPY she looks in this photo unlike the one where she is carving the pumpkin from a different post.
Sharing his loot for me. My sweet baby.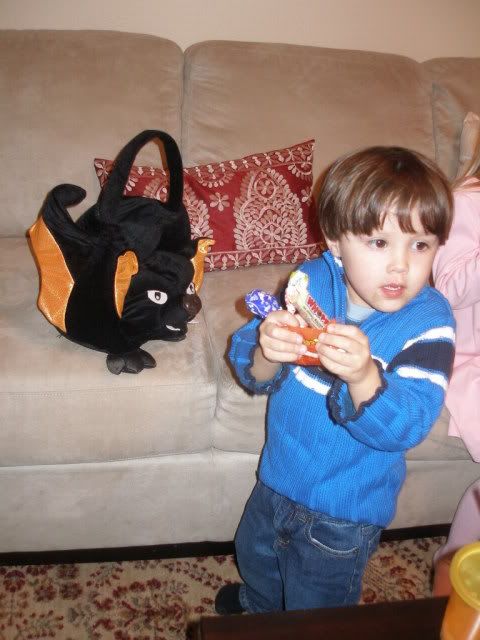 Watching the It's the Great Pumpkin Charlie Brown while drinking their milk.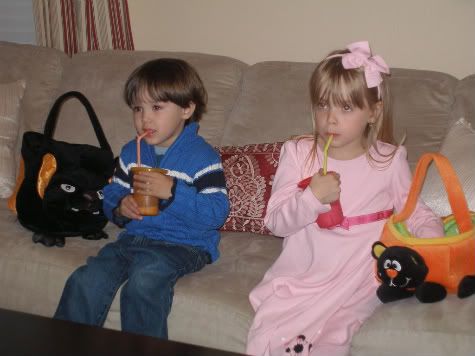 After getting in their pjs, we played with the glow in the dark sticks then went off to bed. It was a great night. Hope yours was too!
A Bientot!