I finally finished my tree yesterday. I need to find the right topper. I've been searching for a few years but nothing has caught my fancy. Yes I'm that picky. lol

I also started on my village. If you have never met a Portuguese person before, let me introduce you to my culture. I have notice by living in the US, that some Americans do a nativity scene or small villages on top of tables. In Portuguese culture, we do a village under the tree. It can be small like mine or a huge one that fills a room! I remember my Grandma's, Aunts and my parent's friends having their village under the tree. Sometimes us kids would play with them while our mothers would scold at us. lol Good times! I'm not too big in doing them but I want to teach and show my children a part of their culture. Whether they chose to do that is their decision.

I need to buy a few more things for my village since some got broken during the unpleasantness. No, not me hitting my hubby on the head with them. Our whole garage shelving system fell along with my Christmas decoration this year. Yeah, not too happy when that happened!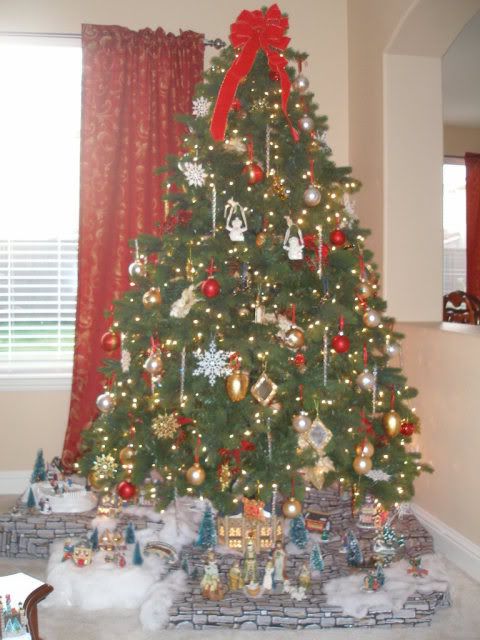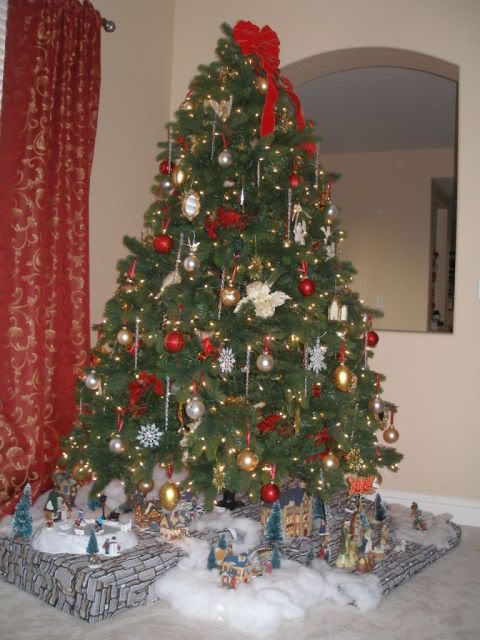 View from the dining room/hallway to family room.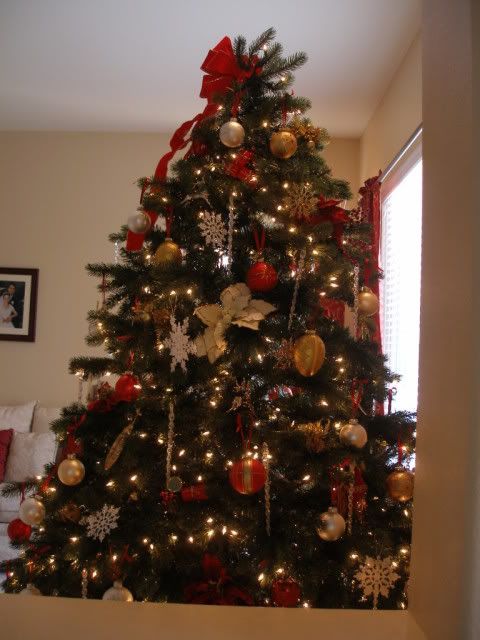 These are my 3 favorite ornaments. The snowpeople that represent my children. I bought them from Lenox when I pregnant with my daughter and when my son was born a few months before Christmas.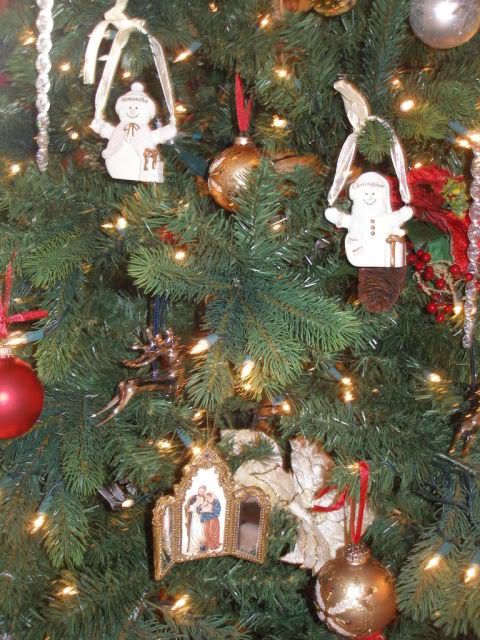 I bought these at a Christmas Fair that Jesuit High School was having a few years ago. I am not a very religious person but I loved this piece.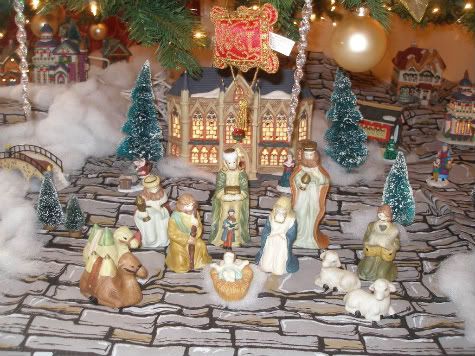 What the heck? See I told you kids love playing with them. lol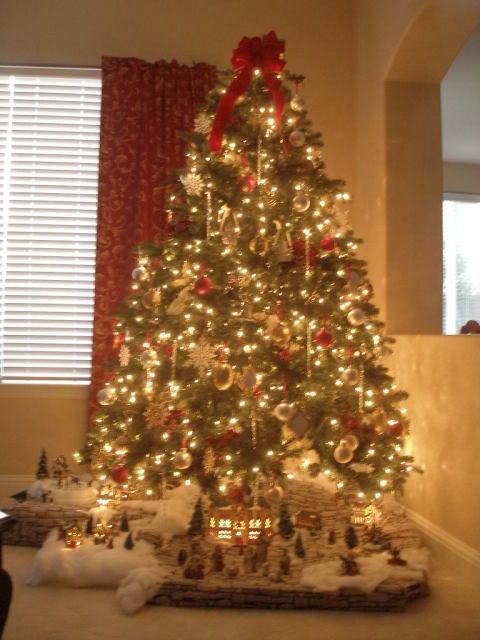 Now I can finally kick back and bake to my heart's content! And I know my parents look at my blog and are proud that I am carrying the tradition of a Christmas village. Any traditions that are very American when it comes to Christmas? Care to share? Thanks for stopping by!
A Bientot!