On Sunday morning, I was up and about doing my errands. I stopped at Petsmart to get some food for Sandy. She finally starting eating like normal plus I wanted to get her a little toy. She deserves it. She's been walking again with a limp. It looks like she'll be like new in a few days! Here's a video that I made in the afternoon. She kept following me all day.
Just before going home from my errands, I remember that my consignment shop was open. I haven't been there for months. I decided to do a quick stop and see what they have. They had some nice furniture but I wasn't looking for that. I did score 2 perfect items for my house though. One is a silver plated candy dish and a Pottery Barn huge bowl.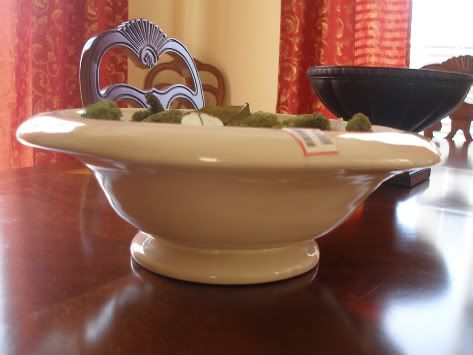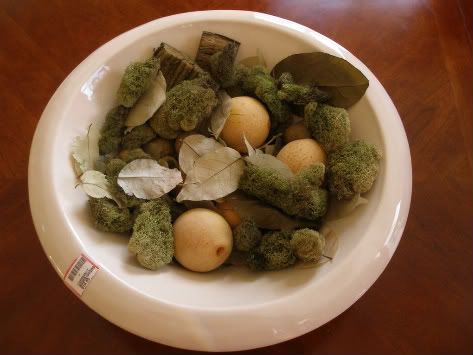 I will polish that candy dish and I have an idea on how to use that bowl. I may keep some of those fillers. Not sure. Anyway, I got it all for $25. A good buy in my opinion. It was a great Sunday for me, especially with my Sandy following me.
A Bientot!