Pasta, pasta, pasta! My family loves pasta! My hubby is half Japanese but I think deep down he's Italian. lol This is a recipe that I have done many times. Easy and doesn't take that long. For this recipe, you can use any type of "tube" pasta. The sauce/cheese will get inside and you'll get a delicious bite into it. The original recipe calls for prosciutto but my daughter ate the whole package! She's my daughter since I also loved it as a child As a kid, while my Canadian friends had ham sandwiches on white bread, I had prosciutto and mozzarella on a Portuguese roll. lol Yeah, I was different.

Lets start cooking dinner.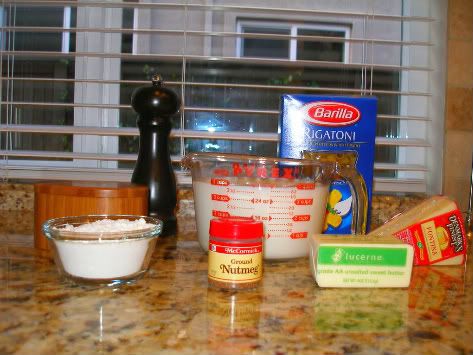 Ingredients


1 stick Unsalted Butter

1/2 cup + 2Tbsp All purpose flour

4 cups Whole milk, warm

1 cup Fontina, grated

1/2 lbs Prosciutto, thinly sliced or you can use salami of Genoa

1 lbs Dry rigatoni

3 Tbsp Unsalted butter, diced

Pinch of nutmeg

Sea salt and black pepper



Preheat oven to 350.

Butter a baking dish. You can use a 13x9 or any shape baking dish. I prefer a souffle dish. Use that butter wrapper to butter it. Less waste.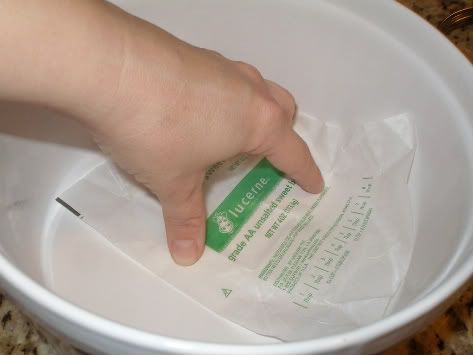 For the Bechamel sauce: In a 2 quart saucepan, melt the butter over medium heat.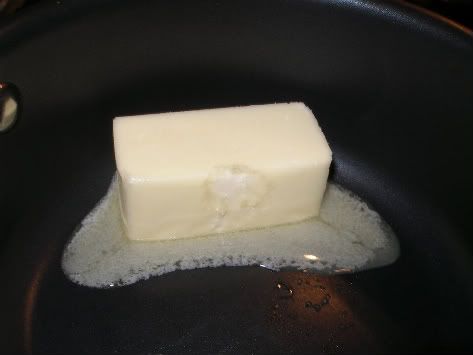 Add the flour and whole milk until smooth, about 2 minutes.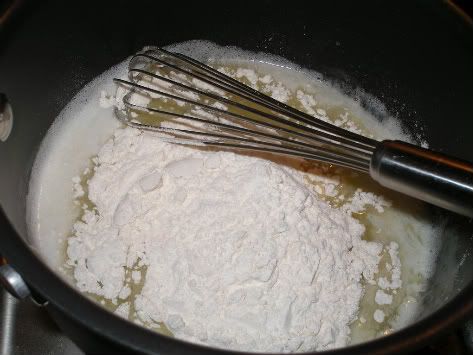 Always stirring gradually, add milk slowly and continue to whisk until the sauce is smooth and creamy. Simmer until it is thick enough to coat the back of a spoon. This will take approx. 10 minutes.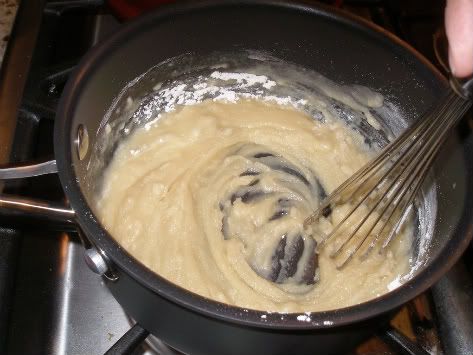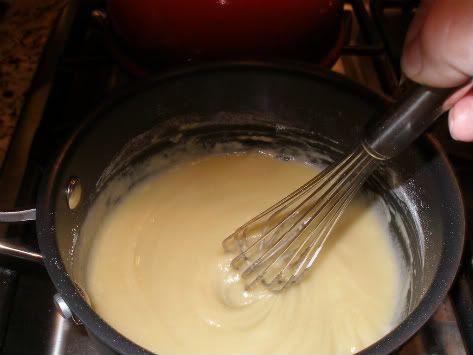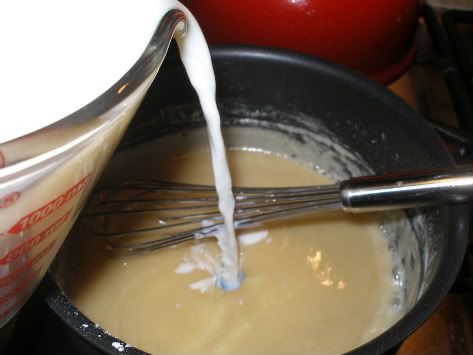 Remove from heat and stir in nutmeg, 1/2 cup of fontina, deli meat and season with salt and butter. Set aside.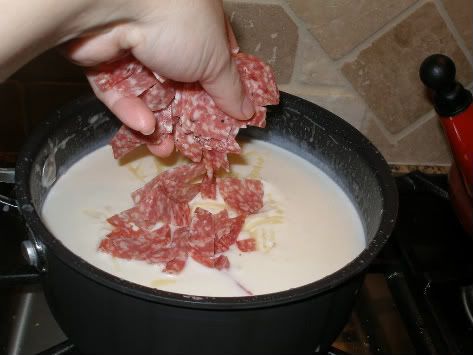 In a large pot, bring to a boil 6 quarts of salted water. Add the rigatoni and cook for 6 minutes. Since you will be cooking the pasta a second time in the oven, you want to make sure the inside is still hard. *my hubby likes it cooked longer. sigh*

Drain in a colander.
Return pasta to the baking dish and pour in the bechamel sauce.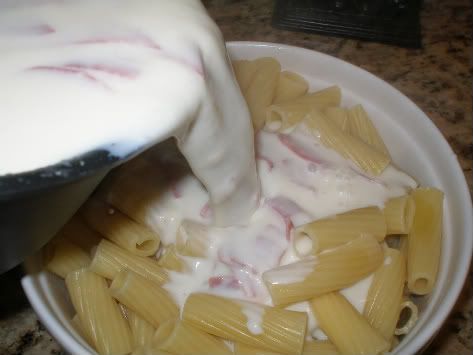 Using a wooden spoon, mix well until all the pasta is coated with a sauce. Smooth top and sprinkle with remaining 1/2 cup fontina. Dot the top with diced butter and bake in oven for 25 minutes.
Enjoy!

Bon Appetit!