This was my first time cooking with this type of fish. I LOVE it! It's so flaky and light! I can see myself making this dish often for summer. Quick and flavorful! If you have never had it too, try it! It's yummy!

Tilapia with lime.

4 Tilapia fillets
1 lime, zested and juice reserved
4 tbsp of butter
Salt and Pepper
Preheat over at 375.
Butter or spray some cooking spray on a baking dish.
Rinse and pat dry the fillets. Season them with salt and pepper.
Place the fillets on the baking dish and pour the lime juice over them. Sprinkle the zest and add a pat of butter on each fillet.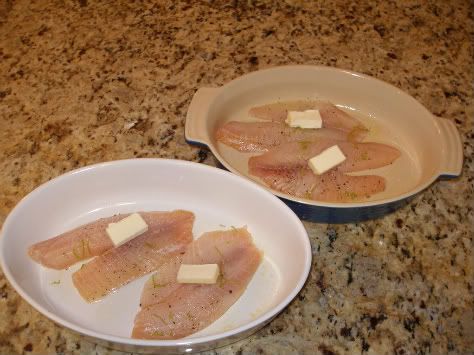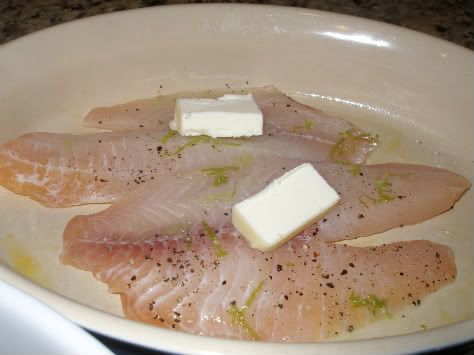 Bake for 10 minutes. That's it! Easy right? My kids loved it so it'll be in my menu rotation.
Bon Appetit!