I've never decorated for Valentine. Heck! My husband and I don't really celebrate it. I do for Halloween and Christmas. This year my daughter has been bugging me when will I decorate for Valentine. When will I start buying Valentine decorations? When will I buy heart chocolates. Argh!
So I did! I decorated my entryway while she helped and looked on. I bought those hearts at Micheal's ($2.99 for 6). I have rolls of streamers already so that didn't cost me anything extra. I think it came out cute but lordy, the time it took me to make sure things lined up. lol I think it needs a bit of tweaking to be perfect but I won't fix. They look more homemade this way.

What people see once they get in my home.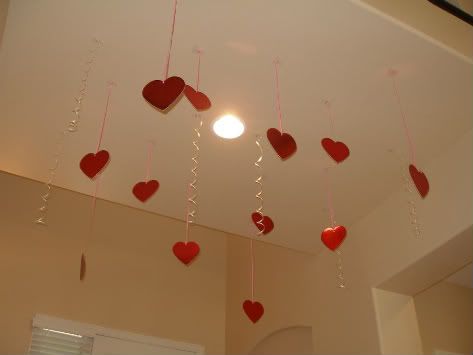 View from the dining room.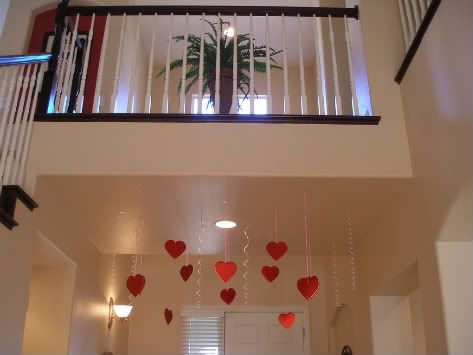 A Bientot!