On weekends I like to make a big breakfast. Especially when I have guests saying with us. My father-in-law is here until he finds a place in Sacramento. I wanted to make something for breakfast besides eggs, pancakes, bacon, sausage and toast. I make french toast in the oven with a praline top (check under my cooking label) but hubby thinks it's too sweet. This is another version of a simpler one. Got this one from Whatever but it's tweaked a bit. It's simpler and less "fancy" but just as yummy. Ready? Allons-y!

Ingredients.
1 Loaf Bread
6 Eggs
1 1/2 cups Milk
1 stick Unsalted butter, melted
1 cup Brown sugar
1 tsp Cinnamon
Maple syrup
Powder sugar (optional)
Start the oven at 350.
Removed crusts from the bread. Keep those aside to either make breadcrumbs or feed the birds. I prefer the latter one.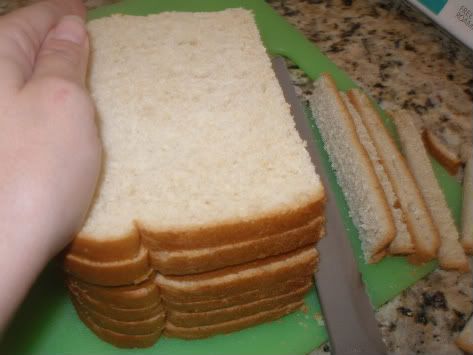 Now mix the brown sugar, cinnamon and melted butter. Pour the mixture on a 9" x 13" baking dish.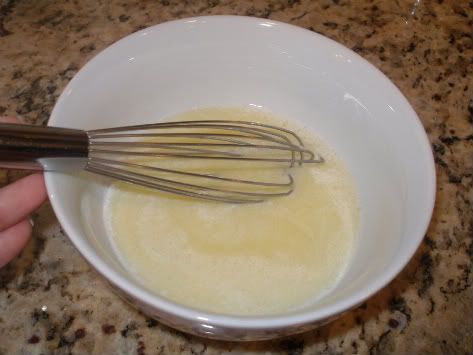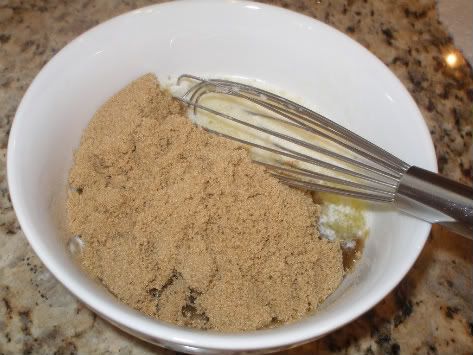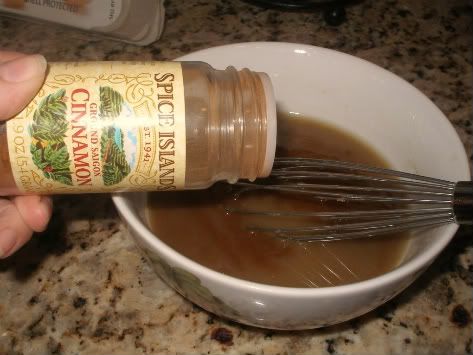 Assemble the bread in the baking dish. Try to fill any opening with the bread.
Add the 6 eggs with the milk in a mixing bowl. Whisk them together until it's well blended.
Pour the milk and egg mixture over the bread.
Bake in oven for 30 minutes. Once done, pour some maple syrup over it and broil it until it's gets golden brown. That only take 1-2 minutes TOPS. Please keep your physical body close to the oven. You don't want to burn it. The sugar from the syrup will burn easily.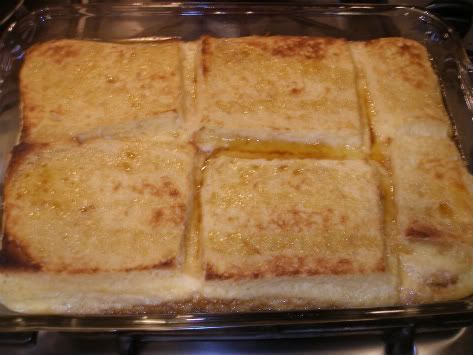 Let it rest for 5 minutes, add some powder sugar on top if you want and voila! Easy peasy baby!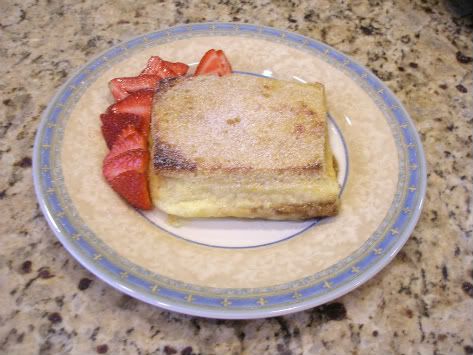 Bon Appetit!