This past Friday, my hubby's cousin got married. We were unfortunately late by 10 minutes at the ceremony but I was able to see them take their vows and walk down the isle. It was a beautiful ceremony. Looking at the happy couple brought many memories back to me. Hubby is tall and his cousin is too. The now wife is tiny like myself. She also chocked when saying her vows like I did. I almost cried just because it reminded me of how I felt on that day. How time flies!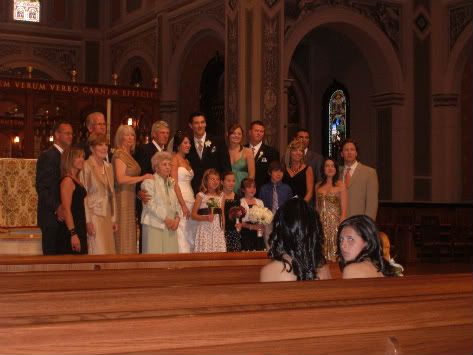 We went to reception area after taking some photos at the church with hubby's cousin's family. The ceremony was at the top floor and had a 360 degree view of Sacramento City. Just beautiful! The floor wasn't complete but well decorated. More of an industrial feel. The kids had a blast and so did hubby and me.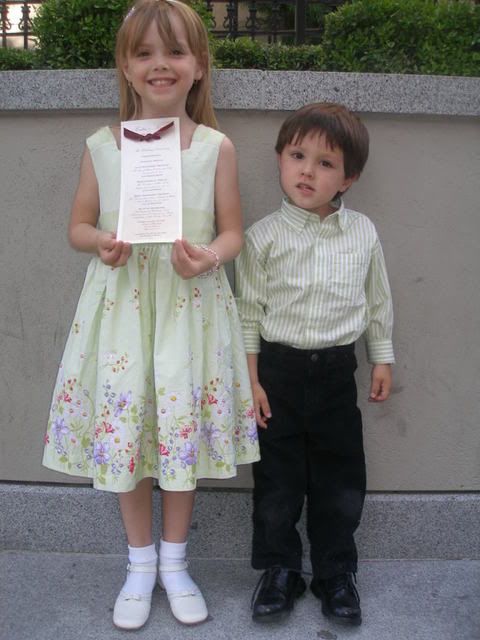 My daughter loved twirling around in his dress while my son ran all over the place. lol At the end of the evening, he got knocked down by men trying to grab the garter. Hubby thought it was a good idea to tell him to try a grab it. Grrr. Drunk and overly excited men going for the garter = trampled son. sigh. Men. We left at around 10:20pm since both kids were exhausted.

Here's some photos from the wedding. I asked hubby to take a pic of myself with the kids...of course he snaps right away. lol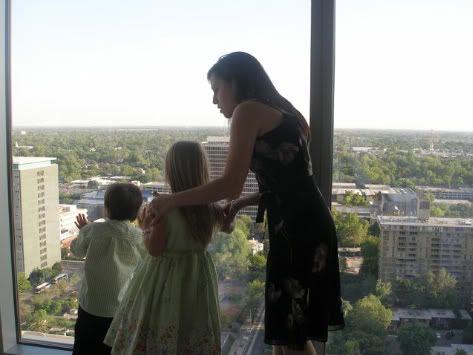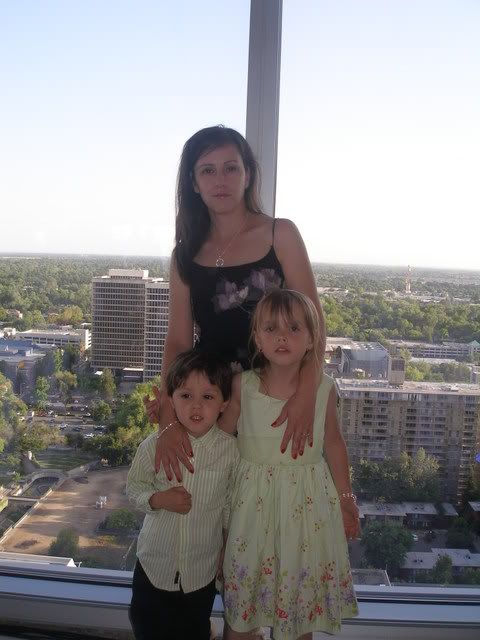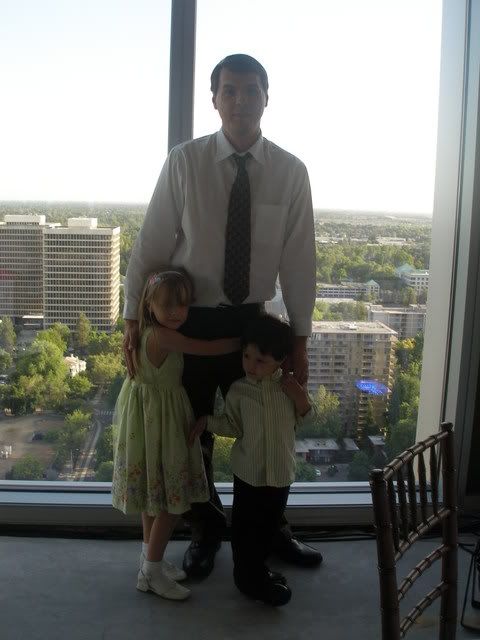 Lol. My daughter took this one. I think I was watching my son having fun near the lights. Look how poised I look! lol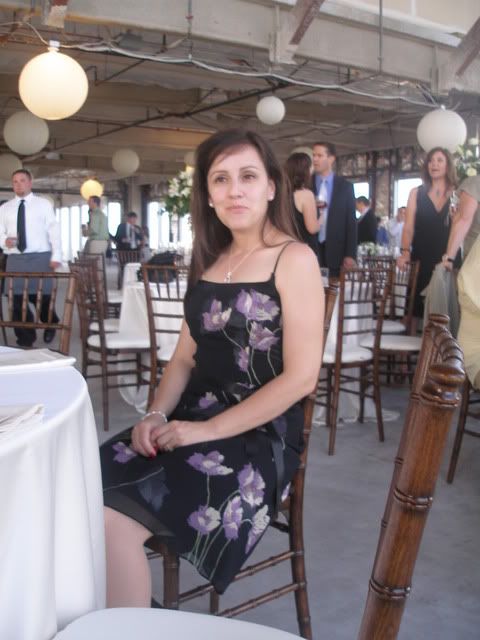 You have NO idea how hard it was to get a photo of all of us.
Their first dance.

Their first dance too.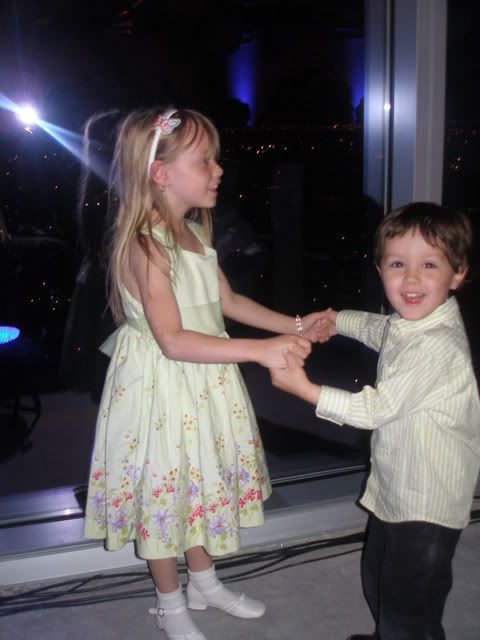 Son dancing by his bad self or whatever the expression is. I'm too old and unhip. lol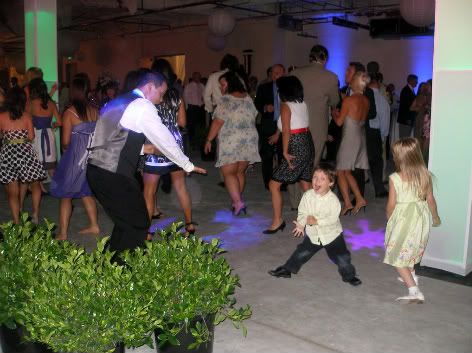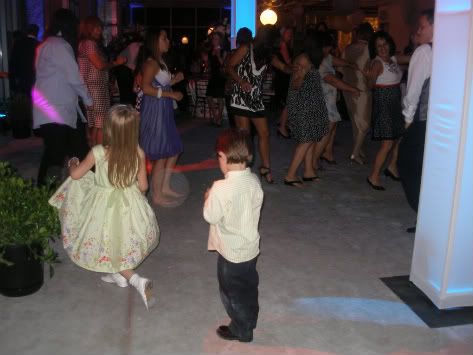 A Bientot!