My daughter asks for Monkey bread once in awhile. I don't make it often since my kids eat a bit of sweets and guess who usually eats the rest. My thighs hate me whenever I cook although my stomach loves me for it.

This is an easy breakfast to do. Nothing complicated but if you are on a diet (really dislike that word), this may not be great or you. I personally don't believe in diets but in moderation but that's for another post. lol

If you have a monkey bread mold, great! If not, still great! You can use your angel food cake pan for it (you know the one with the tube in the middle of the pan). I happen to have bought one last year at Williams Sonoma. In case you want one....hihihi.


Ingredients.

2 cans Buttermilk biscuits
1 1/2 stick Unsalted butter
1/2 cup Brown sugar
1 cup Sugar
3 tsp Cinnamon

Heat oven at 350.

Start by opening those biscuits cans and cut the biscuits by 4.

Use the wrapping from the butter and butter up your pan. If you accidentally put them in the trash, grease the pan then.

Mix the sugar and cinnamon together. I like to put this mixture into a gallon size plastic baggie. You could also use a large plastic container too. Add a few at a time the cut up biscuits into the sugar mix.

Now shake. Shake your body. My kids love this part and usually participate in this step.

Now drop the heavenly sugar coated biscuits into the pan.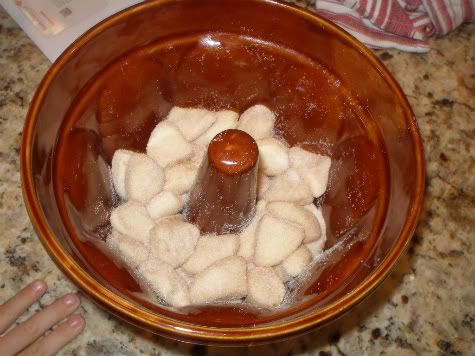 Melt the butter with the brown sugar. Once melted and mix, pour it over the biscuits.
Pop the pan in the oven for 25-30 minutes. Once baked, let it rest for about 10 minutes. Use a large plate and cover the top of the pan. Now hold the plate and the bottom of the pan and flip it. Gently remove the pan and voila! Yes, you will see some sweet, sweet sauce coming from the bottom. Please refrain from licking the plate. It will be hot. lol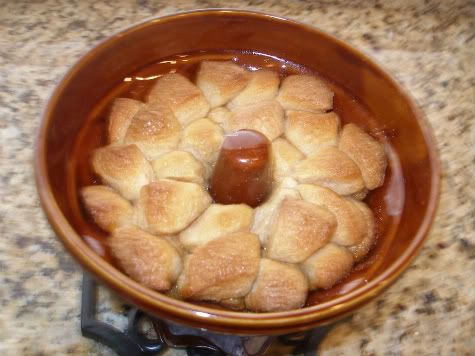 I hope you will try this recipe with your own little monkeys. I myself like it and when you pop one of those sweet nuggets, you'll get an explosion of butter and sugar in your mouth. Ooooh ya baby!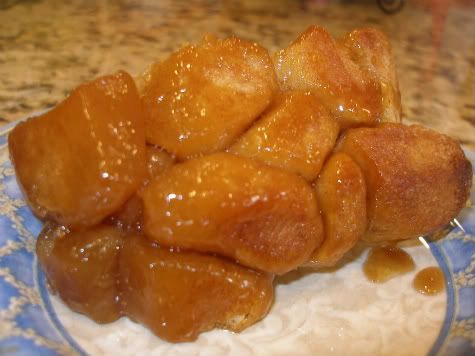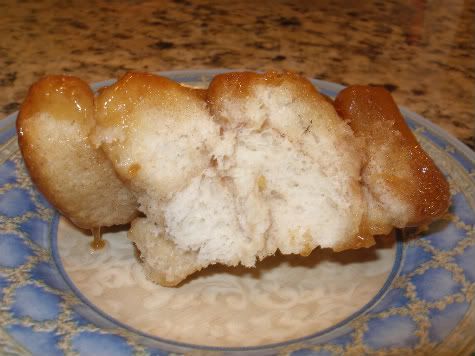 Bon Appetit!