You like smores? I had my first one last year at my children's old preschool. It was good. Real good. I can see myself camping for a few hours if I can eat those.


I saw this "smookie" on
The Cottage Nest
. Genius! I take no credit in this delish. Lets make a smookie together.
Get a fudge stripe and a marshmallow. Nuke the marsh mellow in the micro until the marshmallow starts expanding (about 4-5 seconds).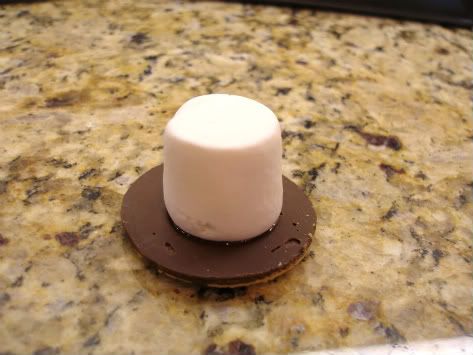 Now place another cookie on top and gently press down.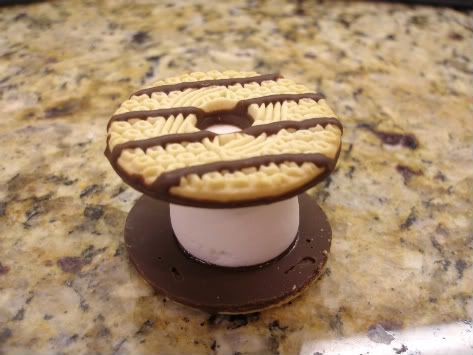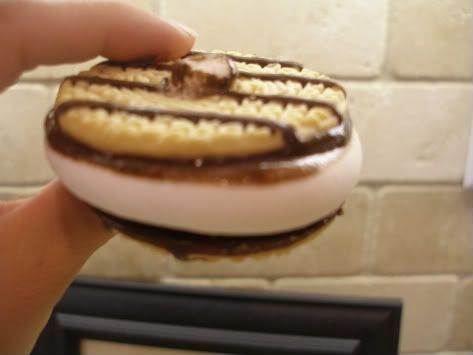 Now eat 4 or 5 of these. Unbutton your pants and eat 2 or 3 more. Breath. Sigh. Smile.
Bon Appetit!