Yesterday, my hubby told me to go and pick some tomatoes since some were ripe. Off i went in search of fresh veggies. I have been eating off the vine for a few weeks but never gather some to share with my family. Hey, I can be selfish sometimes, right?

The tomatoes looked good.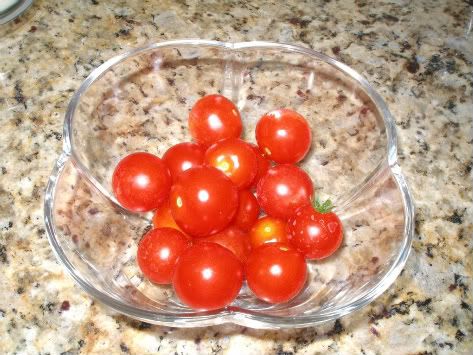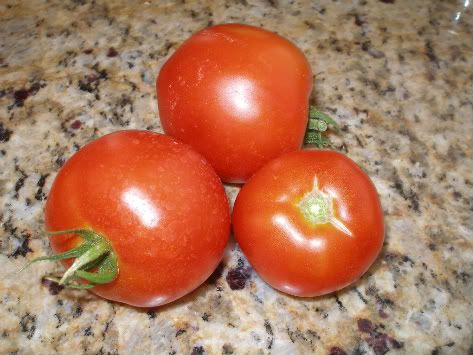 Here's my last onion. Isn't it gorgeous? It's so big too! Next to my 14.5 oz candle, it looks huge.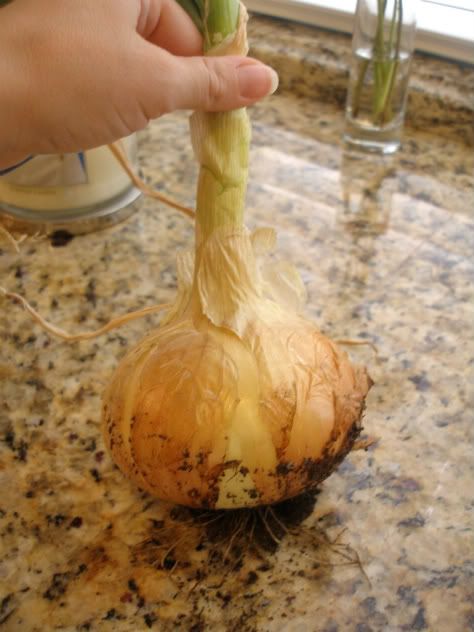 The peaches are getting big and they are ripening.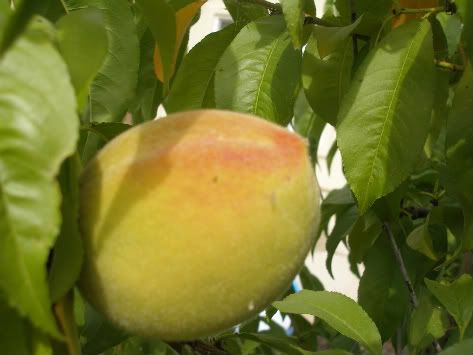 I planted 2 blueberry plants and we will be getting 2 or 3 blueberries only. lol Hopefully next year we'll have 4 or 6. lol
I can't wait for the rest of my veggies to grow!
A Bientot!