Yesterday was the first time that I had no kids with me until 1pm. I didn't know what to do?! lol So I decided to do some errands.Yes, boring but had to be done. Oh and wash the floors but that's not exciting.

I did stop at my favorite little shop in Old Fair Oaks after my errands. I wanted to see what they had for Fall but it looked like they had more Halloween items. Oh dear Lord! My second favorite holiday! I have a lot of Halloween decorations but some things in that shop just caught my eye.
I've been waiting for them to sell their little blacks stands and I finally scored one...with a black, glittered skull! lol Of course I had to get 2 glittered pumpkins but my real beauty???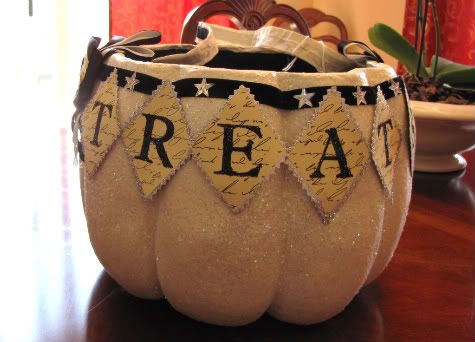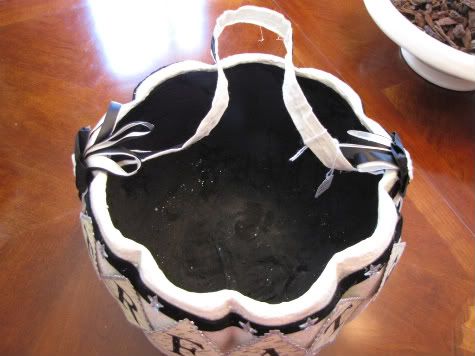 This white glittered pumpkin! Isn't it cute? I will use it to put some of my candy on Halloween but until then, I am thinking of putting black silk flowers in it. Cute, right? I wasn't sure if I should get it but I heard the ladies at front saying they only had 2 left. Had to get one! lol

Am I nuts in buying these Halloween stuff in August?! I think I am but I can't wait for my children to see our home decorated for Halloween. I have an idea on how to decorate my front yard this year. It will be different but cute. Not scary. I don't do scary.

Have you bought things for Halloween already? Or are you just waiting for Halloween to come? I am!

A Bientot!