Sanctuaryar
t is having a Before and After party! This is when you take photos of rooms or projects you have done and showing the end result. I love looking at before pictures, pas vous?

Here are my before and after projects. Some are what I have personally done and one is what I had someone do it professionally. For my new readers, this will be all new to you. For my regulars, you may remember this so you may skip this post. lol Just go ahead and see what others have done.

When we moved in, the house was new but the builder wouldn't do what I wanted to my kitchen. Huh. Okay then. Just put in the cheap white tiles and I'll take care of the rest! lol Here's my before photos. The island was done by a contractor not the builder.

After

Here's a cabinet that really should of been those pull out for the trash. Hubby and I did it together. It was easy too!

Before
After
This is a chair that I got from craigslist. I really scored on this one! Nothing was wrong with it just a mismatched leg. Easily fixed!

Before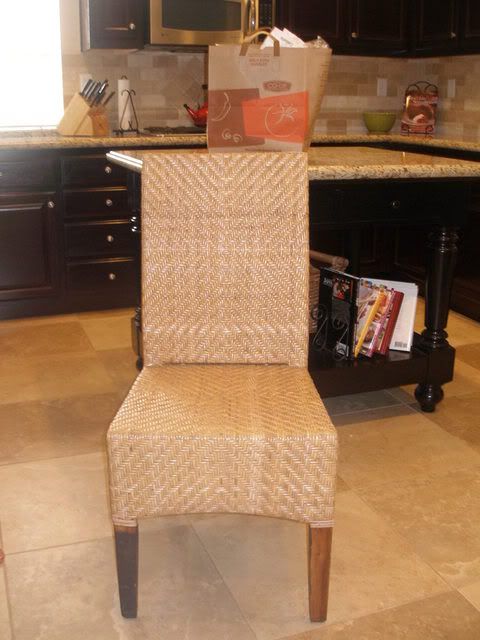 After

Here's a luggage rack that I got for real cheap. I wanted it black sooo..
hihihi

Before
After

I needed a vanity chair for my bathroom but didn't want to spend a lot of money on one. I found this one at a local consignment shop. The fabric was dirty and soooo dusty! I remember ripping away so many layers of different fabric!

Before
After
I have many more just go and click on my Home Projects categories to see what else I have done. I hope you enjoyed looking at the photos and maybe entice you to try something new too. With a little hard work and some paint, you can restore something into a beautiful object. Have fun and remember to stop by at
Sanctuaryart
!

A Bientot!