You know the best way to make a picky child eat? By letting them have some choices with their dinner. Lately, my daughter is turning into a picky eater and it is driving me up the walls! I guess it's payback from my days of being picky too. Here's a recipe that kids will like to eat and it's so easy to make, you won't get stressed about dinner.

Ingredients.

1 lbs Chicken tenders (or sliced up chicken breast, about 1/2" thick)
1 Bell pepper, sliced (which ever color you like)
1 Onion, sliced
1 Limes, juiced
1/4 cup + 2tbsp of Olive oil
1 cup Cilantro, chopped, separated
2 tsp Crushed garlic
3/4 tsp Kosher salt
1/2 tsp Freshly ground black pepper
Tortillas (flour or corn)

Lets start with the marinade since the chicken needs to soak in it for 30 minutes. Place your sliced chicken in a bowl. Now pour in the olive oil, garlic, lime, half of the cilantro, salt and pepper. Mix well and cover the top with a cling wrap. Place in fridge for at least 30 minutes but no longer than 45 minutes or the lime will cook the chicken.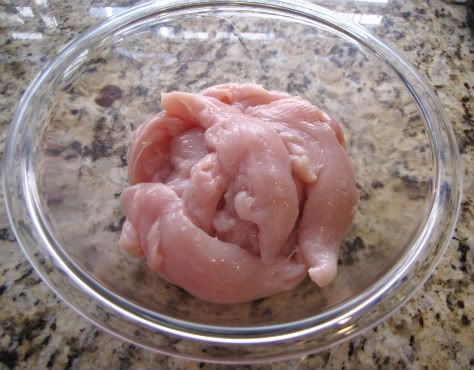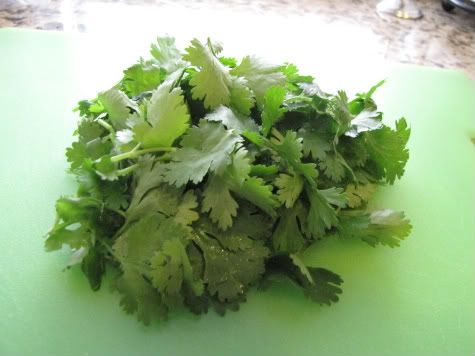 As your chicken is marinating in the fridge, start saute-ing the bell peppers and onions. I saute them together but you can do it separately if you wish. Hubby likes his bell pepper soft while I like a bit of a bite to mine. I usually take out a few slices out just for me and continue to saute the rest. Set aside when done.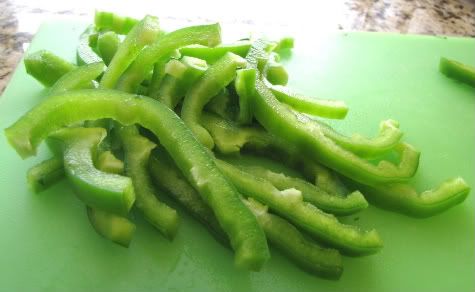 When the chicken is done marinating, start grilling or frying them. Cook them about 2-3 minutes on one side and 2 minutes on the other side. Set aside.
Now this is the fun part. Start putting out the condiments. At my place, we like salsa, sour cream, chopped cilantro and shredded cheddar cheese.You can add chopped avocado, and maybe sliced lime for extra taste. The kids LOVE choosing their own condiments and chances are they will eat their dinner. For a side dish, you can have Mexican style rive, refried beans, pinto beans or like us, corn.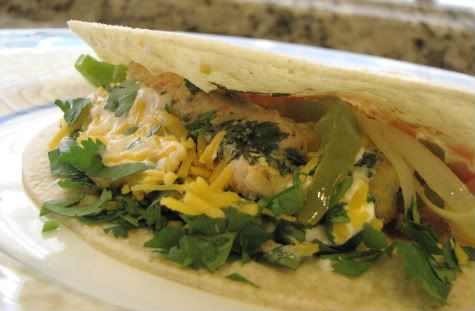 I hope you will try this recipe out and tell me if your family liked it or not.

Bon Appetit!