The DIY Show Off is having a Fall Festival and I decided to join in.

Here's the centerpiece that I made for my kitchen. Here's the
post
to it in case you want to know how I did it.

I also decorated my front porch for Fall. Here's some photos of the front and some items in my house.

I took some pinecones and stuck a candle in my lantern. It used to have sand, seashells, starfish and that same candle. You know, I may just swap that cream candle with an amber looking one.


Some branches that I bought last year and put in some real leaves that I purchased from Pier 1. Stuck a nest there for good measure. Now it houses a black crow too. lol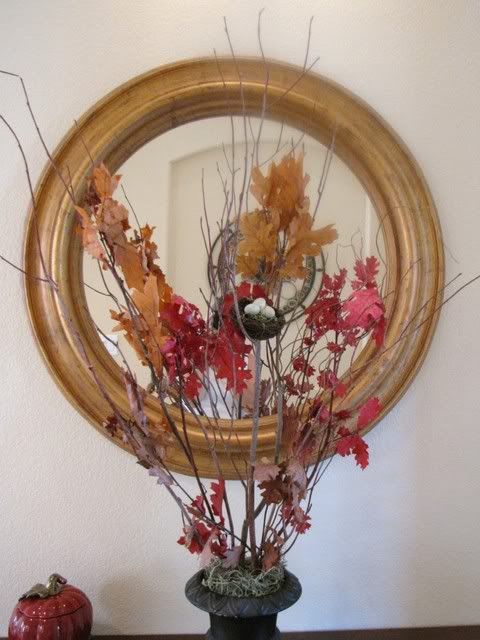 What can I say? I like pumpkins and pinescones. lol
Now I am off to look at what others have done to decorate their homes for Fall.
A Bientot!