Last night I was getting dinner ready on our plates when hubby enters from the garage and asks me if I could explain "this".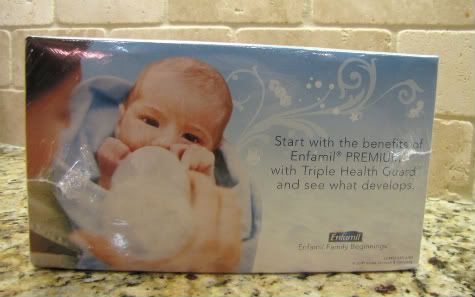 lol I have no idea why Enfamil sent me some baby formula. I have in the past gotten some samples when I was pregnant but I am not presently or ever going to be pregnant. I have to say, this would be one heck of a way to surprise your husband that you are with child. I'm still chuckling at his expression though. The funny part is that I made a super dinner as if I was trying to mellow him out before hitting him with the news. lol The baby factory in my house has closed its door forever. I will ask my friends if anyone may still need it. It won't go to waste since this is food.

Off to re-confrm to my husband that I am not pregnant. lol

A Bientot!