Well here's another idea that is cheap and you can do to change up your holiday decor. Remember my Halloween photo where I had some black branches in my front porch? Weeellll you can reuse them and just spray paint it another color. hihihi

I really liked the effect it had on the branch. You could see a bit of the black paint underneath and the bark was crackling a bit. It made my branch look like un bouleau blanc (birch).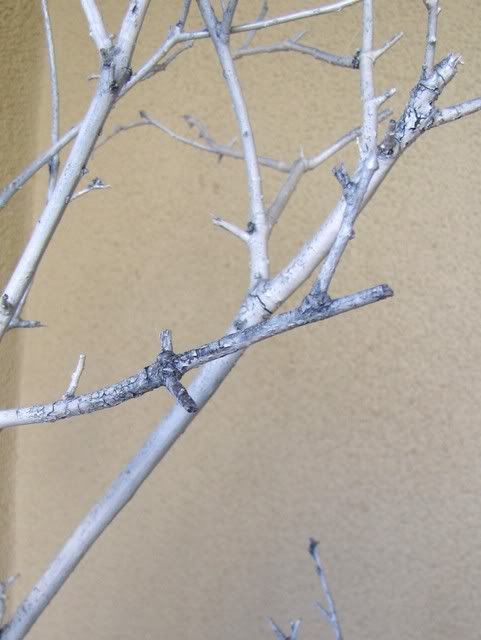 Now add some unbreakable ornaments and some snowflakes and you got yourself a cute and cheap Christmas decor. Voila!

Happy Holidays!