Life has been crazy here and I apologize for being MIA. October was filled with so many activities and appointments that I lost focus when it came to my blog. The most important thing was my son's 5th birthday. He hit the big 5 a few days ago. This year he started kindergarden and is doing very well and now he is 5. A pretty big year for him for sure!
We had a small party for him and I think everyone had fun. He wanted me to make an Andy Bed cake (from Toy Story). I also made some cupcakes in case people wanted chocolate instead of vanilla. I was surprised that people liked my cake since it was a test cake. lol Sooo dangerous making a new recipe ON the birthday cake. Fortunately, it came out yummy.
Here's a few photos of the party. I still can't believe my baby boy is 5. Time seems to fly now and soon I will be posting about his wedding. sniff.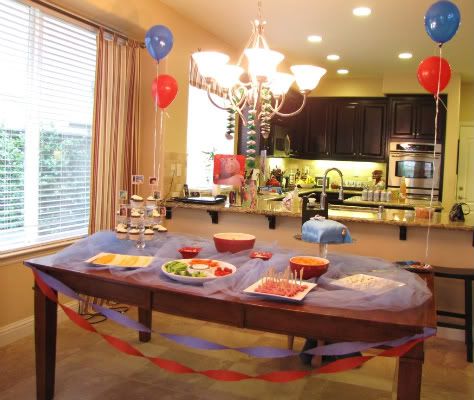 Flash of him opening his gifts lol Hyper speed!
Love his smile.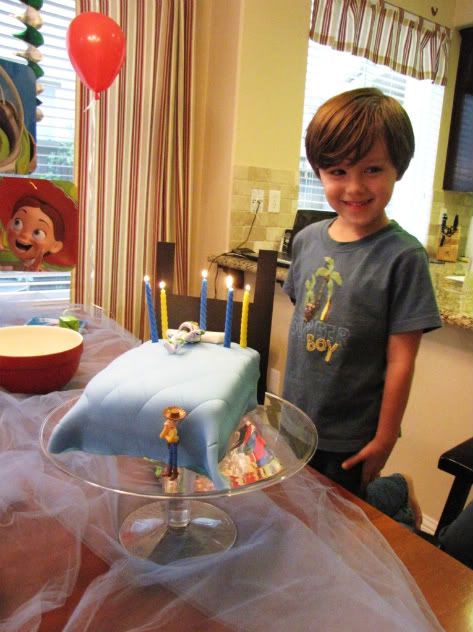 The pinata!
The loot while a dad from one of the kids runs away for safety. lol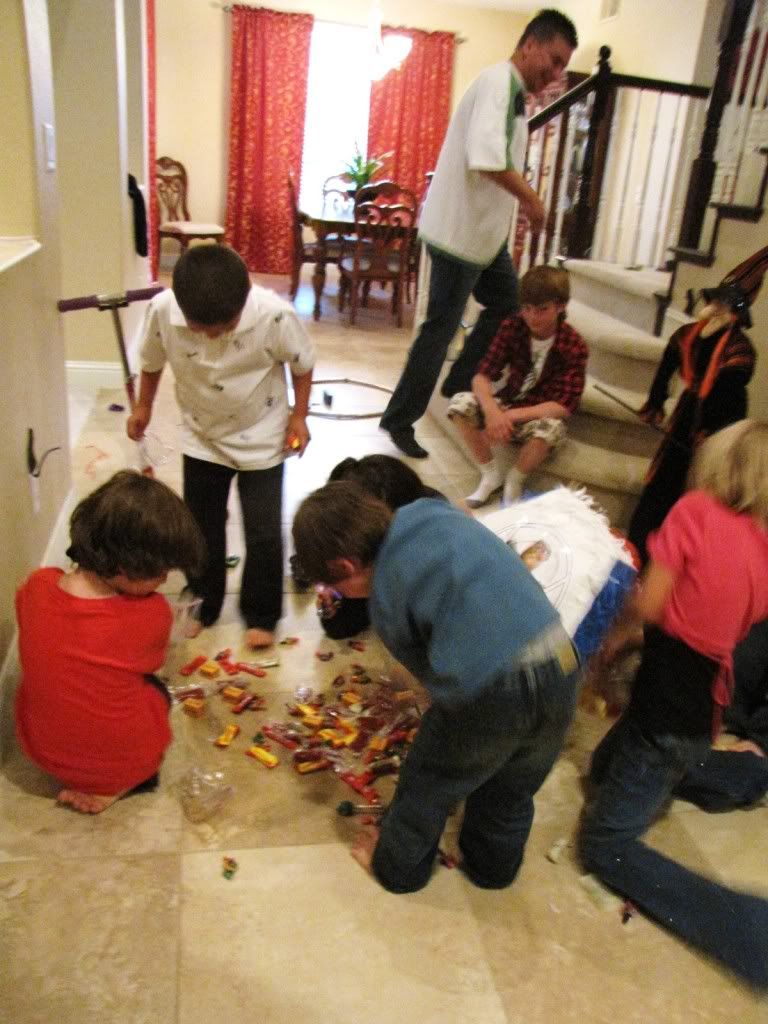 The weather was cold and rainy but inside was nice and fun! Everyone had a good time and my baby boy celebrated with his friends. Now if you'll excuse me, I will be weeping because my baby is a big boy now. Sniff.